Anniversary Kuopio Exhibition in Pudong, Shanghai
12.10.2017-27.10.2017
The story of a Finnish woman and the Kuopio – Capital of Lakeland exhibition in the Pudong district of Shanghai
In October of this year, a Shanghai landmark and one of the world's tallest buildings, the Shanghai World Financial Centre, is presenting Finland's unspoilt nature and the powerful story of a Finnish woman. The City of Kuopio and the Shanghai Pudong New Area are celebrating their friendship with a two-week exhibition. The exhibition will deal with the closeness to nature that, as a leading city in health and wellness technology expertise, Kuopio draws on as a source of inspiration and wellbeing in both business and art. For Finnish companies, the exhibition will be an open networking and meeting place.
The story of a Finnish woman and the Kuopio – Capital of Lakeland exhibition in the Pudong district of Shanghai, from 12 to 27 October 2017, is part of the programme of events marking the 100th anniversary of Finnish independence and one of the fruits of the cultural agreement between the two cities. The exhibition is also celebrating the five-year history of the cities' sister city relationship. The exhibition space, the Yun Jian Art Museum, is literally "above the clouds", on the 29th floor of the Shanghai World Financial Centre.
Moreover, in collaboration with the Kuopio Region Chamber of Commerce, the City of Kuopio has built up important networks in Shanghai for companies interested in Chinese markets. One of the aims of the anniversary exhibition is that it will act as a networking and meeting place for Finnish companies.
Companies can contact Ulla Vuori if they would like to arrange meetings in the exhibition space.
For more information:
Kirsi Soininen, Marketing Director, City of Kuopio, Tel. +358 44 718 2020, kirsi.soininen(at)kuopio.fi
Ulla Vuori, Joint Marketing Coordinator, City of Kuopio, Tel. +358 44 718 2054, ulla.helina.vuori(at)kuopio.fi
Ritva-Liisa Pohjalainen. Glass artist, Designer, Tel. +358 40 5819304, ritvaliisa(at)rlp.fi, www.rlp-design.com / www.rlp.fi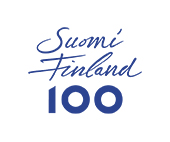 Events by month
Kuopio Convention Bureau Ltd is Kuopio's new conference marketing company, whose task is to promote and support the growth of domestic and international conference tourism in the region. The company has a large group of partners consisting of travel businesses and actors in the academic world. Kuopio Convention Bureau Ltd is a subsidiary of Kuopio-Tahko Markkinointi Ltd and began operating on 1 January 2017.