Bella Boats' progress from garage to the top of the world
15.5.2018
When Bella-Veneet Oy – Bella Boats – was created from zero, working hours were not counted. The largest market launches are taking place globally.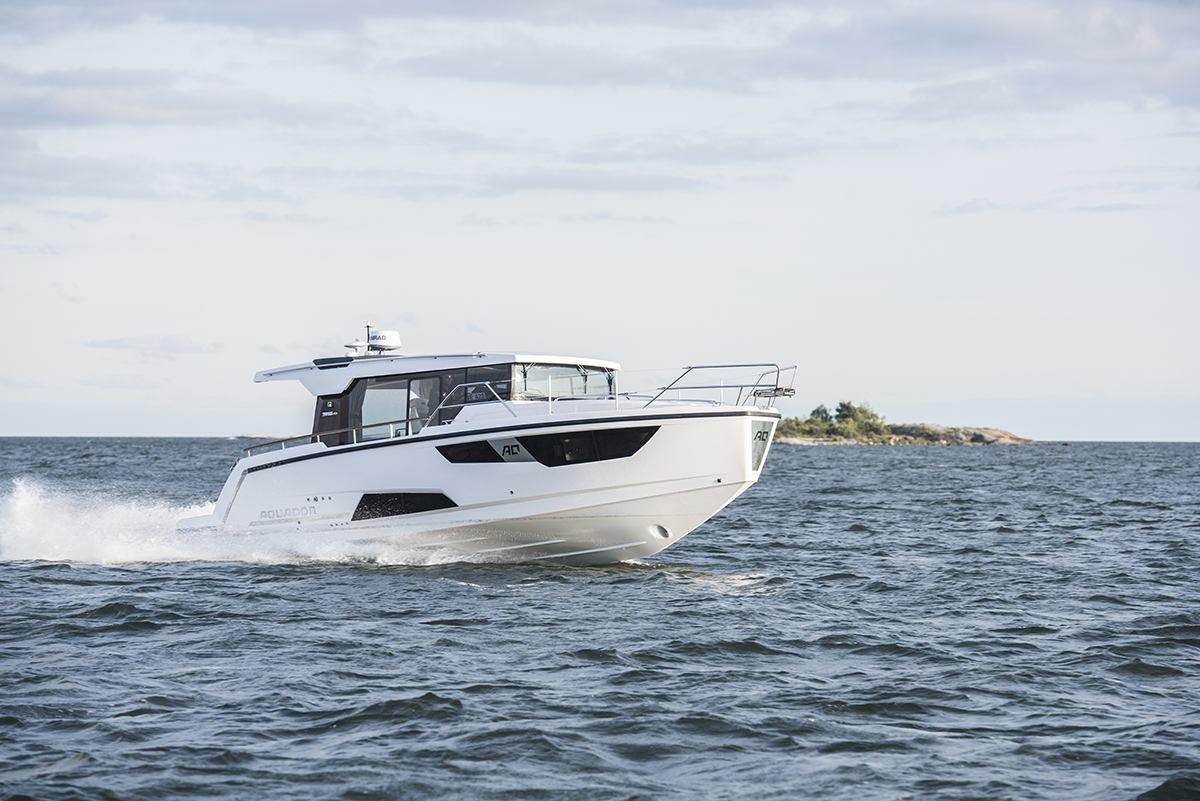 The story of Bella Boats started from the model aircraft hobby of the company CEO Raimo Sonninen. His passion for technology started early when he, as a young boy, constructed glider and gas-powered model aircrafts in the garage. Sonninen's first steps in boat business were taken when he built a canoe at the age of 12.
– I was filled with joy of achievement when a neighbour bought the first boat I had designed in my student years in the Helsinki University of Technology. I felt that I can have an impact on my own life.
Although the company has been successful ever since, they have faced some hard times, too. According to Sonninen, adversities should not be allowed to kill the joy. They should be regarded as a part of the process instead. Bella Boats ran into difficulties in the financial crisis of 2008 due to collapsing markets.
Forced to accept the harsh facts of recession, the company rolled up the sleeves and embarked on designing a new range of boats and searching for new global markets. It took a year before the sales picked up again, and even then, they did not fully recover. Work has always been a combination of pleasurable free time activity and work for Sonninen, but after the recession it felt more like hard work.
– It does not feel that hard anymore. Building your own dream is a self-sustaining process.
Path to the country's top
Today, Bella Boats produces four brands. The practical work consists of design and development as well as production and building of global distribution network for the boats. After-sales, maintenance and training are also part of the package.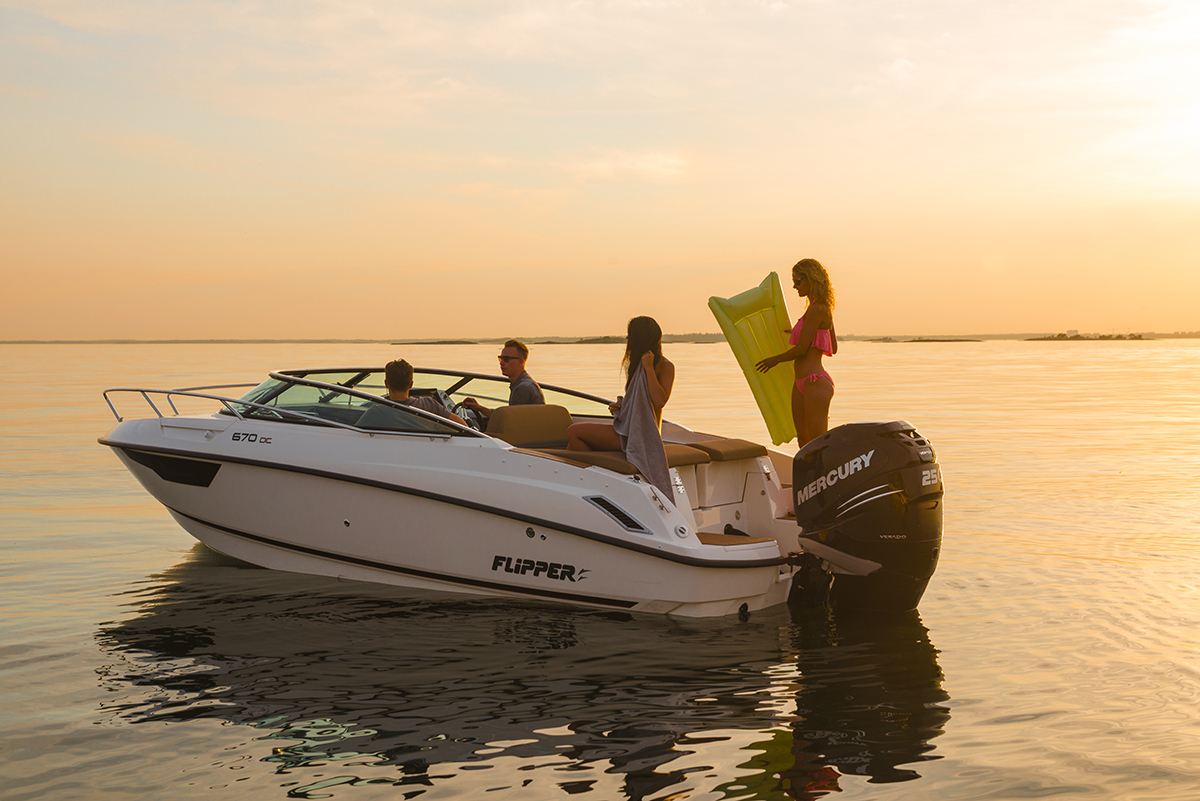 The boats are manufactured in Finland, but 80 % of them are exported to as many as 25 countries. Success has also brought prosperity but, according to Sonninen, money has never had intrinsic value for him.
– However, progress requires financial resources.
The top moment for them was, when Bella Boats was chosen as Finland's Company of the Year in 2006. The following year a main event was organized for all awardees. According to Sonninen, it was great to be in a group of entrepreneurs who, with their own efforts, had turned their businesses into global success.
– Starting off from a garage and ending up as number one in the country is not bad.
The City of Kuopio has also been supportive of Bella Boats. According to Sonninen, appreciation is not automatic. It has to be earned. Once you have proven yourself, the city is ready to offer support.
Competition for consumers' free time
Sonninen says that recreational boating has changed and that the branch now has to compete for the consumers' time. People used to clean and polish their own boats.  Today boats are taken to dealers who store them for winter and take care of their maintenance and spring launch.
– Competition in the free time activity branch has intensified significantly. Boating used to be the highlight of the summer. Today people travel a lot and engage in a multitude of other free time activities and, sadly, spend less time on the boat, says Sonninen.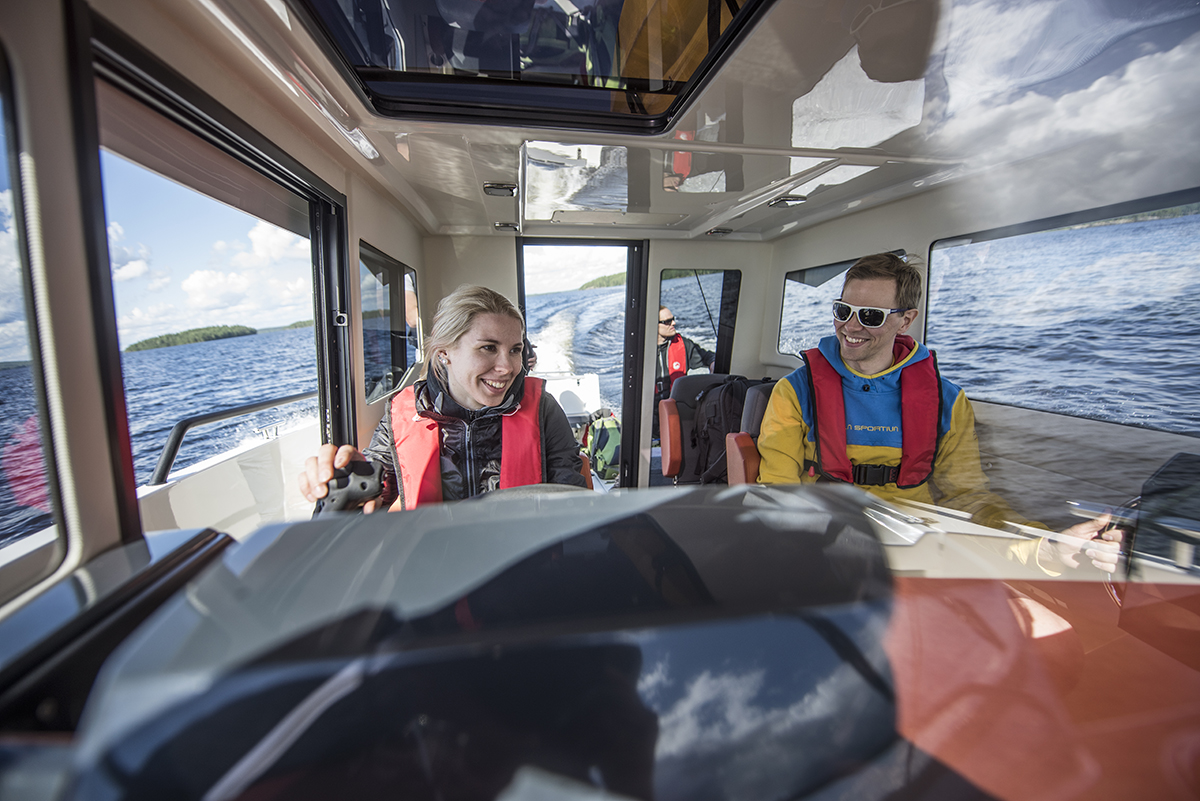 Also the competitive environment is different from what it used to be. According to Sonninen, 3D programmes have replaced the previously used models and moulds. He reckons that unwavering belief in their own product is the fuel powering the success of Bella Boats. Moreover, it is important to understand how the global market works and to keep a keen eye on what the competitors are doing.
– Curiosity has always been the driving force of Bella Boats. Young people usually travel to party destinations, whereas I used to visit the largest boat builders, Sonninen adds.