Huippu Center – a wellness business needs to be healthy
11.4.2022
Huippu Center is a versatile training environment in Kuopio that is suitable for the whole family. In recent years, the fitness centre has struggled with the challenges of COVID-19.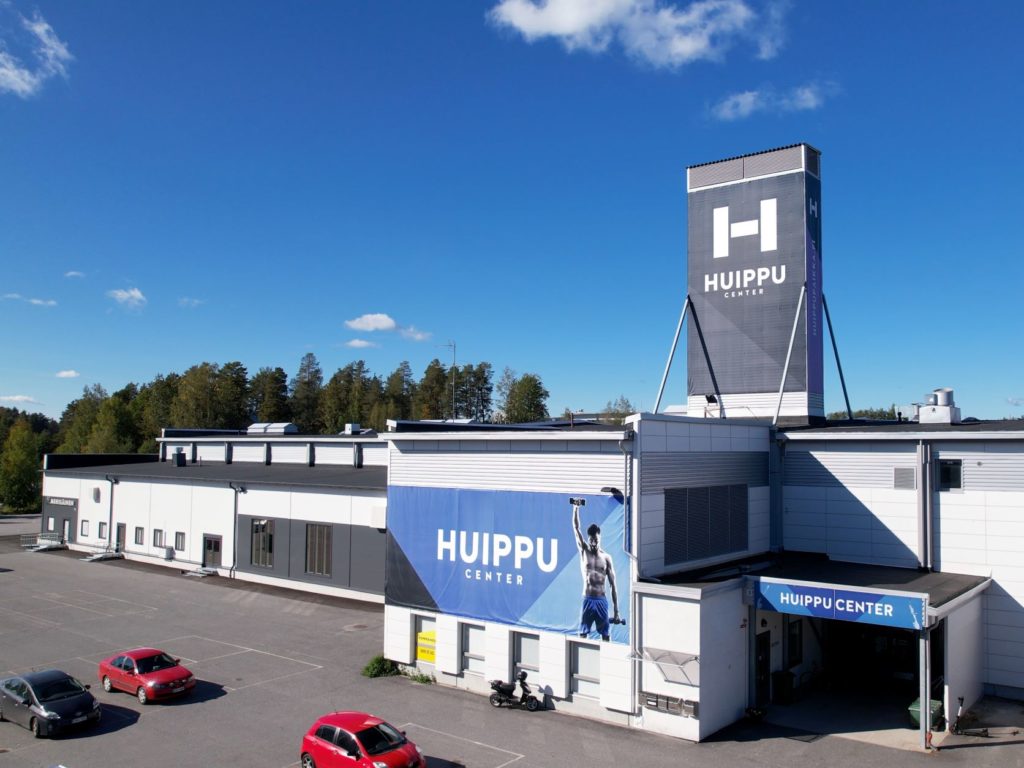 Six years ago, Jari Vilmi and Jussi Konttinen surveyed the fitness centre scene in Kuopio and noticed that there are no fitness centres near Saaristokaupunki.
"People working at the city of Kuopio suggested that we have a chat with Raimo Sonninen. I turned out that Rami had a vision to make Bellanranta a hub of sports and leisure activities. After some negotiation, we decided to go ahead with the project", says Konttinen.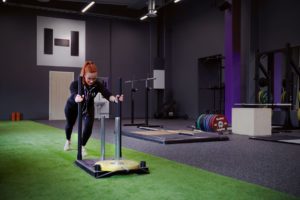 Huippu Center has a gym, a trampoline park and group exercise facilities in Bellanranta. The centre stands out from other fitness centres particularly because of its trampoline park and Prehealth coaches, which you cannot find in any other fitness centre in Kuopio.
All the services of Huippu Center are also available as occupational well-being services. The centre also works in cooperation with other businesses in Bellanranta to provide activities that promote occupational well-being. This means that you can combine exercise with a spa visit, for example, or form three separate activity points in the area.
Two-year survival story
When asked about a highlight in the history of Huippu Center, Konttinen does not hesitate. To him, the greatest achievement of the business is that it is still up and running, even after spending two of its five years of business amid COVID-19. The business has survived the pandemic thanks to support from Business Finland and the fact that it has never had to shut down all operations.
Konttinen laughs as he says that the journey of the business in the last two years has not so much been a success story but a survival story. The path has not been an easy one, but the business has made it through the ordeal. He takes his hat off to all other entrepreneurs in the same industry and to those working in the restaurant and event industry. The ones that have overcome the challenges have found ways to transform their business.
"It takes a bit of cash to set up an operation like this, it requires risk-taking and capital. Despite all the hurdles, we have pushed through: we have managed to stay on the plus side financially and have been able to meet our obligations", says Konttinen with gratitude.
Extension adds to the range of services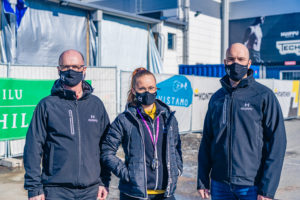 He also mentions the extension to the fitness centre, completed in 2021, as one of the highlights of the business. The range of services was expanded thanks to the partners now working in the larger facilities. The facilities are home to the physiotherapy services Urheilu Mehiläinen and FysiKallinen, the nutritional therapy service provider Ravistamo and sports massage therapist Ilpo Kemppainen.
"Perhaps another highlight is that the extension is now complete and the COVID-19 situation has improved. Last year was quite stormy, with both things going on at the same time", says Manager of the Sports Centre Eveliina Liimatainen.
In addition to building an extension, Huippu Center has used the pandemic to focus on development, such as remodelling its website and service design. Liimatainen mentions that various background operations have also been tweaked, things that are not visible to the customer, but affect everything.
Team partnerships are win-win situations
There are no big changes in store for Huippu Center at the moment, now that the extension is complete. However, Konttinen points out that things are never finished – no matter what the business does.
The fitness centre is now looking forward to events starting up again and being able to go out among the customers. The business works in cooperation with three different sports teams, so it will be present at least in their matches.
"Team partnerships and cooperation projects are win-win situations. We can offer teams excellent auxiliary training conditions, while they, on the other hand, provide us with visibility, benefits to our members and a wider network", says Liimatainen.
He sees it as a positive that Huippu Center is a private enterprise, not a chain. This may make it easier to develop and create services independently. Liimatainen points out that, whatever the background, a business selling wellness services also needs to ensure its own well-being.
"In order to produce wellness services, the business itself needs to be healthy."
---
Text: Minna Akiola
Photos: Eero Holopainen, Mirka Happonen (Oodia Media) ja Reino Hartikainen