Pakkasmarja fosters long-term relationships with growers
28.3.2022
Owned by berry growers, Pakkasmarja Oy is a manufacturer and developer of products made from cultivated and wild Finnish berries. Pakkasmarja considers responsibility and environmental issues in all its activities – and encourages others to do the same.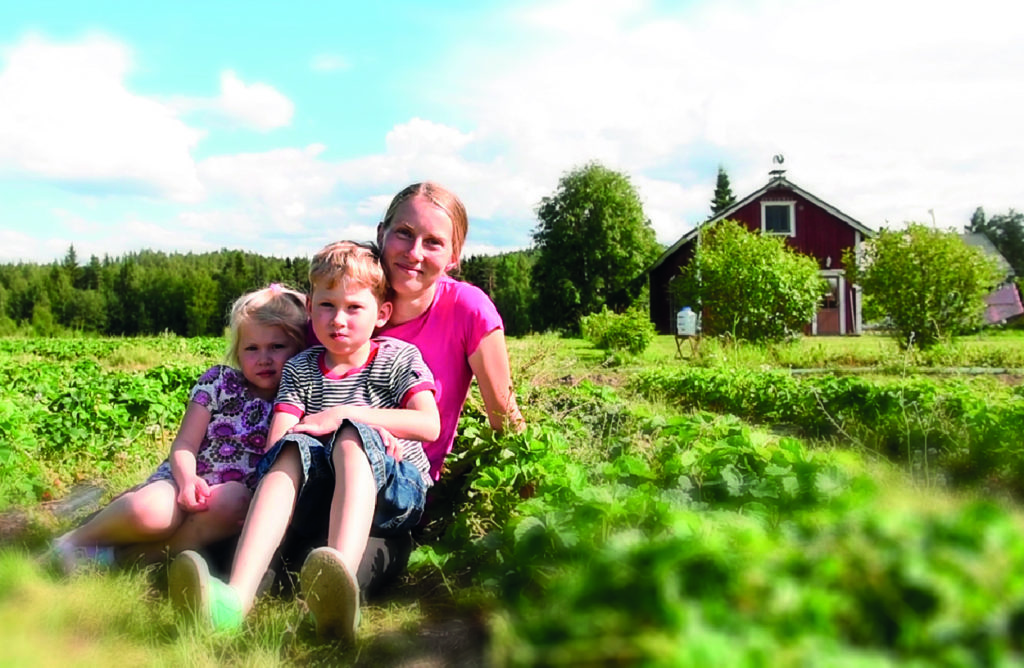 Already in the early 1980s, strawberry was widely grown in Suonenjoki. The varieties grown back then were Senga sengana and other older varieties, which produce high yields and ripen at the same time. In fact, so many strawberries ripened at the same time that selling them fresh proved to be difficult. The local berry growers decided to start a company together that would freeze strawberries so that they could be sold year-round. As a result of this cooperation, Pakkasmarja was born and is still owned by berry growers.
"This happened at a time of rapid urbanization in Finland. Not everyone was able to preserve strawberries to last through the winter season, so there was a growing demand for frozen berry products", says Marketing Manager at Pakkasmarja Terhi Janatuinen who also manages the sale of fresh berries.
In addition to strawberries, the range of products now includes raspberries, currants, bilberries, lingonberries, cranberries, northern highbush blueberries, gooseberries and blackberries. The selection even includes boysenberries, rhubarb and diced mango. Pakkasmarja also produces processed berry products: MARJA ice cream and berry purées under the brand name Marja Puree.
Plans to increase exports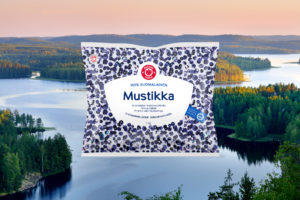 Pakkasmarja envisions an even higher brand awareness in Finland and outside the country. To this end, it plans to invest in export operations in the upcoming years. According to Janatuinen, exports have not been a major goal so far, because the supply of Finnish berries has been limited. The aim has been to ensure their availability to Finnish customers and consumers.
"In the last few years, however, growers have increased the area under cultivation, so we are getting to a point where we can start thinking about increasing our exports. But it also depends on what nature brings our way and how high the yield will be. Berries cannot be manufactured just like that, but they only ripen in a particular season of the year."
The harvest season affects not only the supply of berries, but also the other business operations. For example, the financial period of Pakkasmarja revolves around the harvest season, and the upcoming 40th anniversary celebrations will not begin until after the season has begun.
New facilities to celebrate the anniversary
Pakkasmarja plans to celebrate its 40-year journey by building modern facilities in Suonenjoki, which will house berry reception and freezing rooms and facilities used during the harvest season. The new facilities are important to the business, because they make it possible to freeze berries faster than before and store fresh berries inside effective cold storage rooms immediately after picking. This extends the shelf life of fresh berries and improves their flavour and quality.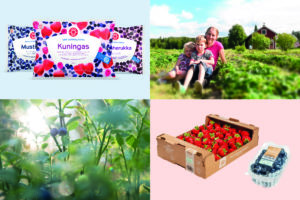 Environmental issues are a top priority for Pakkasmarja. They are considered in all aspects of activities, and the business is constantly looking for more environmentally friendly packaging materials that are easy to recycle.
"Our frozen berries are packaged in fully recyclable polyethylene packaging, so the material can be reused as raw material for recycled plastic. Our frozen berry products were given a new, cheerful look in 2021. The most striking elements of the packaging are the colourful berry patterns designed by Atso-Kasper Costiander", says Janatuinen.
Most of the fresh berry packaging is corrugated cardboard. The material is an essential part of the appearance of the fresh products: the corrugated cardboard packaging is brown, which provides a natural backdrop for the brightly coloured fresh berries.
"We have also considered environmental issues in the design of our new facilities. The waste heat generated in the freezing and cooling processes will be used to warm properties in the city of Suonenjoki. We will also be introducing more environmentally friendly refrigerants", says Janatuinen.
Customers appreciate responsibility
The employees of Pakkasmarja are passionate about working on behalf of Finnish berries. Janatuinen believes that this is because it simply feels good to work with such wonderful products. Another thing that makes people appreciate the work is that the business takes a highly responsible approach to its activities. Pakkasmarja's principles include making responsible growing contracts with the growers and fostering long-term cooperation. Responsibility is a value that the customers of Pakkasmarja appreciate and demand.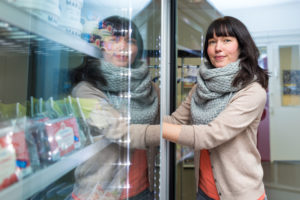 "It is important to us to make sure that everyone is content in our supply chain – from the growers to our employees and customers", says Janatuinen.
She believes that responsibility is so important that she hopes businesses would pay even more attention to it in their operations – after all, it often influences consumer decisions. She believes that this approach is one of the reasons for Pakkasmarja's success.
"Responsibility is a must for a thriving business. Another success factor of Pakkasmarja is fostering cooperation. There are plenty of excellent businesses in the region of North Savo who can help you develop your services and business. You should absolutely make the most of them", says Janatuinen.
---
Finnish and local
Being Finnish is one of the values of Pakkasmarja, so it has always opted for local services. Most of the contract growers of the business cultivate berries in the region known as Berry Savo, which consists of Suonenjoki and Kuopio, in addition to Leppävirta, Rautalampi, Vesanto, Tervo and Karttula. Pakkasmarja also works in good cooperation with several businesses in this region. One example of this cooperation is a grower application for coordinating grower collaboration, designed together with Talentree, a consultant company from Kuopio.
"We use the services of local businesses whenever possible, for example as subcontractors in maintenance, and we also work in good cooperation with Toripiha in terms of berry services", says Marketing Manager at Pakkasmarja Terhi Janatuinen who also manages the sale of fresh berries.
---
Text: Minna Akiola
Photos: Pakkasmarja