Amphion – joy of sound
12.4.2021
Amphion Loudspeakers Ltd. is a loudspeaker manufacturer from Kuopio whose products are also used by award-winning filmmakers and music producers.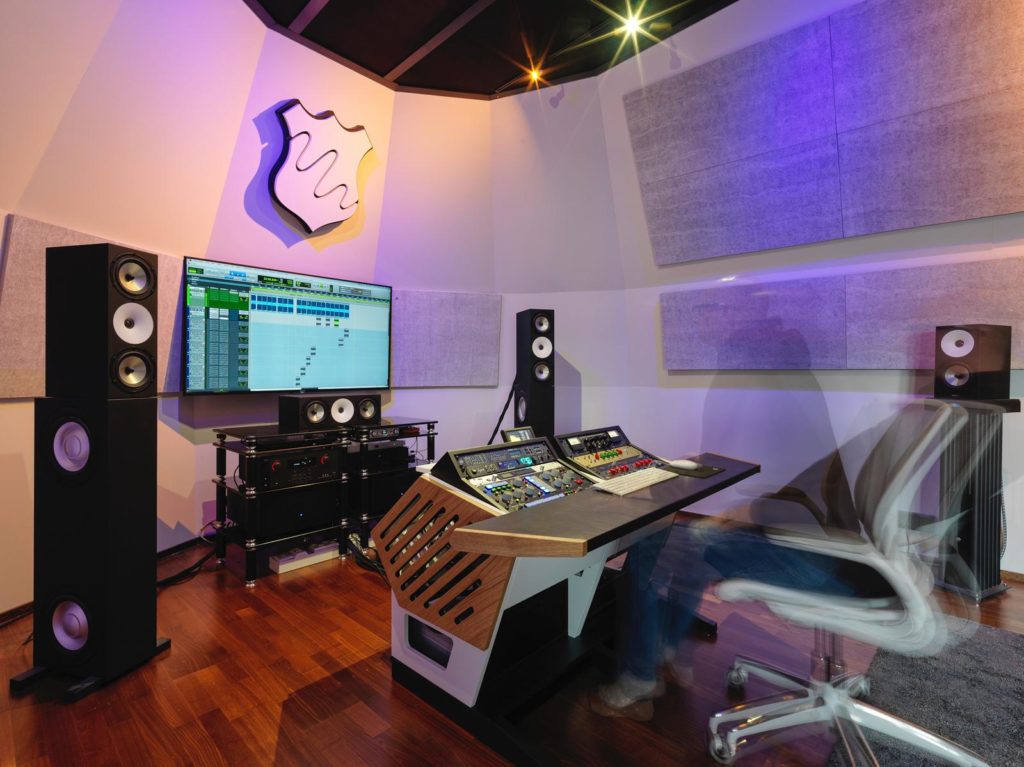 Established in 1998, Amphion designs and builds high-quality loudspeakers for both home and studio environments. The loudspeakers are characterized by a timeless design and a pure, natural sound quality.
According to founder Anssi Hyvönen, a pure and natural sound can be achieved by taking acoustic design to the next level. The actual technology of the dynamic loudspeakers built by the company is 100 years old, but Amphion has honed the technology to perfection so that its loudspeakers are the go-to choice for award-winning filmmakers and music producers as well.
"I was just watching the Grammys where awards are given out in the music industry and I noted that among this year's winners, 11 use our products. It's a fun thought that every single person who listens to music or watches films or TV series has experienced sound produced by our loudspeakers. It can be found everywhere by now", says Hyvönen happily.
Sound needs to be experienced in person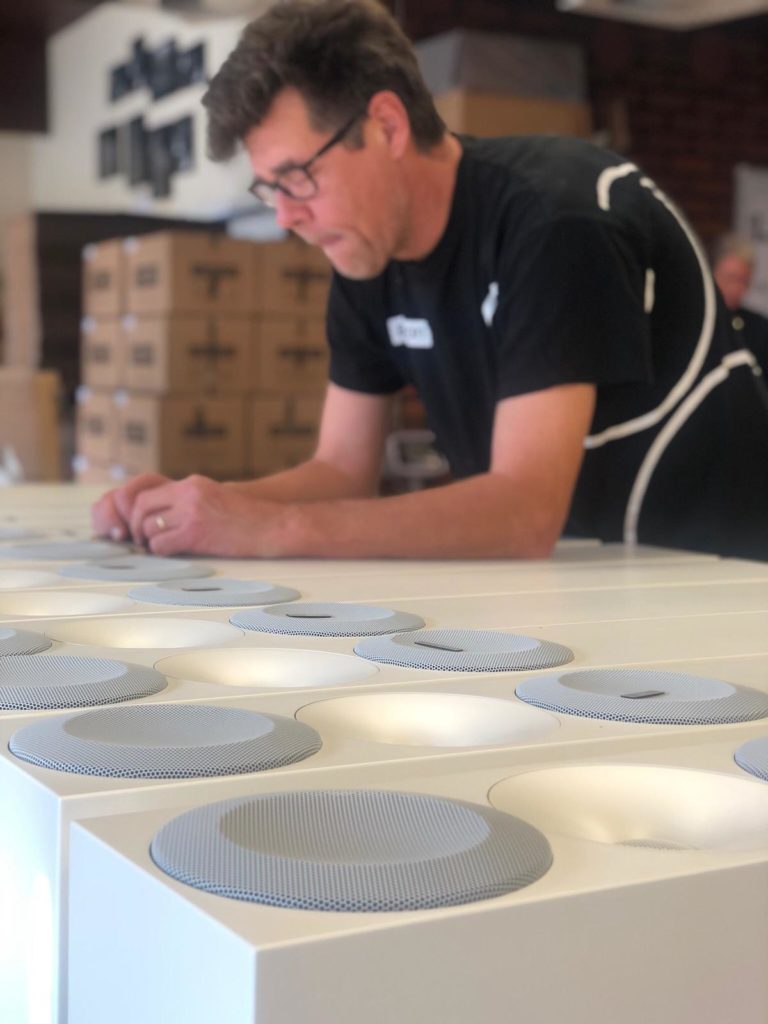 The journey of Amphion began in Helsinki, but the company soon moved to Hyvönen's birthplace in Kuopio. The relocation was accelerated by a cabinet manufacturer found in Karttula, who still partners with the company. Many partners who deliver reliable quality have been found in the region of Kuopio and across Finland. Hyvönen also praises the availability of skilled labour in the Kuopio region.
Of the company's products, 95 percent are exported. Products are taken fairly evenly across Europe, North America and Asia. Hyvönen says that professionals working in the industry actively spread the word about good products, but the home market is more challenging.
"The challenge of sound is that people need to experience it in person. People often make choices based on impressions created by larger manufacturers, and the social media is a good accelerator in this process. But impressions are not necessarily a mark of quality", says Hyvönen.
He still believes that only the best possible quality is worth producing in Finland. It is hard to compete with the Chinese when it comes to production costs. Amphion has tried to keep its product prices reasonable, for instance by optimizing its distribution channels.
Consider the global market from the get-go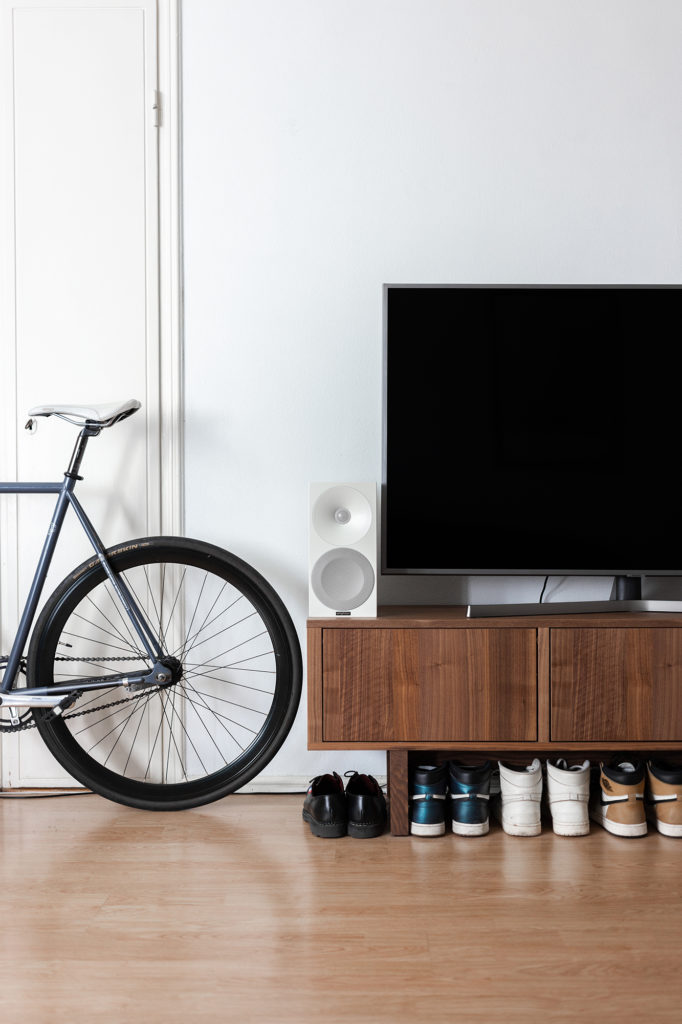 Hyvönen thinks that all companies have to experience some growing pains, and their company is no exception. But challenges have always been overcome in one way or another – they are just a part of life.
When asked to provide a tip for starting companies, he urges them to consider the global market from the get-go. The idea is that the whole world is your market area, no matter how narrow your industry or line of business. If you think about it in any other way, you will limit your operations quite a bit.
"Customer relationships are major asset for us. A satisfied customer is the best salesperson. The customers not only pay our wages, but when treated right, they also drive business forward."
Finally, Hyvönen mentions the joy of sound. If there is anything good about the awful COVID-19 era, it is that people have improved the living conditions of their homes and also invested in their opportunities to enjoy music, listen to the radio more clearly or improve the sound quality on their TV.
"These are not unreasonable investments. You can experience the joy of sound even if you're not an audiophile", Hyvönen says to sum up his thoughts.
Text: Minna Akiola / English editing: Satu Heikkinen