Bone Index among top health technologies in the USA
18.2.2019
Bone Index Finland Oy has developed the world's first pocket-size diagnostic device for osteoporosis screening.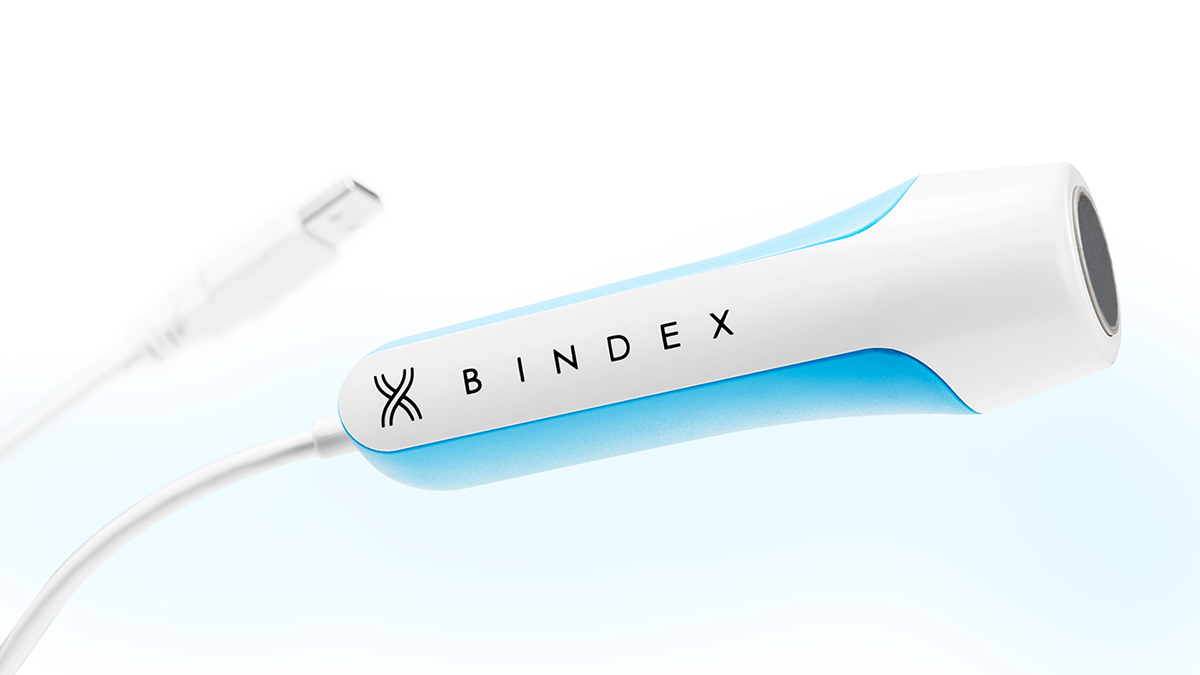 The cost burden of bone fractures caused by osteoporosis on the public health care is significant. As much as 75 % of osteoporotic patients are not diagnosed and treated because diagnostics require referral to special health care. An additional challenge to diagnostics are the large-size expensive DXA x-ray devices being used today.
Bone Index Finland has invented a point-of-care instrument, Bindex, measuring tibia cortical thickness with pulse-echo ultrasound. The company has developed an algorithm which calculates the bone mineral density at the hip as measured with DXA.
– Density index is the most significant parameter as it projects the DXA result, says Ossi Riekkinen, CEO of Bone Index.
Markets in the USA
Even many central hospitals in Finland do not have a DXA device for osteoporosis screening because it is very expensive. According to Riekkinen, Bindex should be introduced at primary health care level, such as health care centres. Today, the number of people for example in the USA that should be screened has reached 60 million, whereas only about 2.5 million DXA measurements are performed in a year.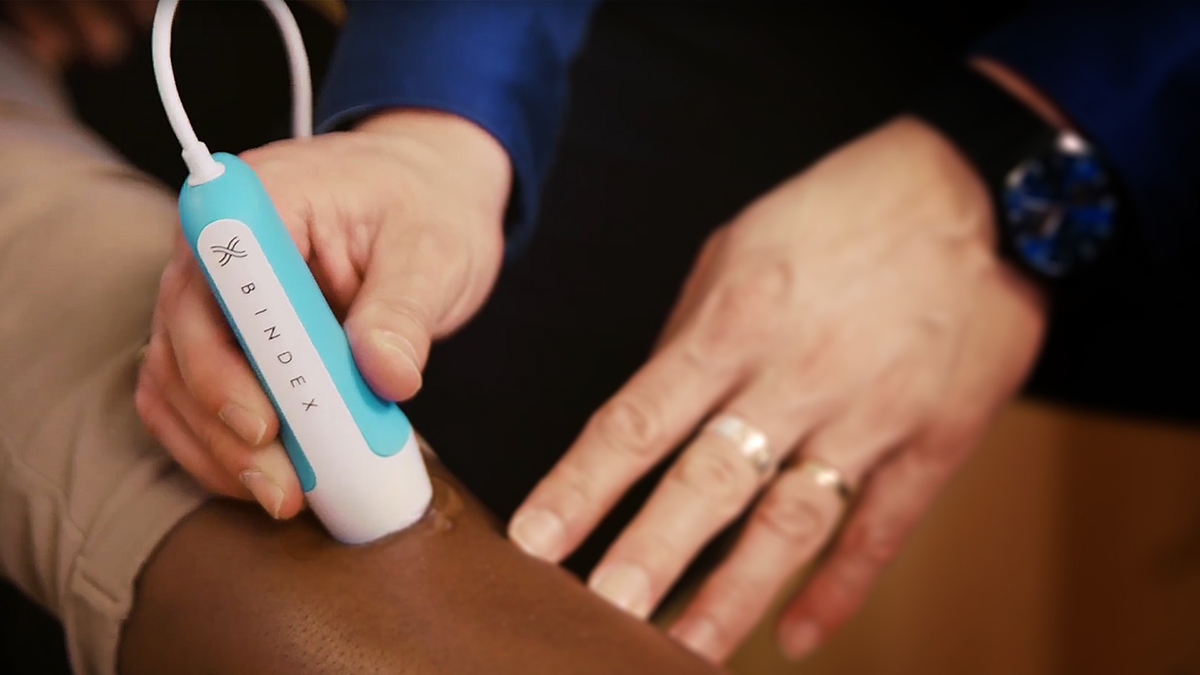 – Currently our markets are only in the USA, where one million people have already been screened. The greatest reason for this is that in Finland, alike the rest of Europe, bone density is not measured until bone fractures occur. In the USA screening recommendation is based on age, Riekkinen says.
A few other small size instruments for osteoporosis screening have been developed, the most traditional being the ultrasound measurement of the heel. According to Riekkinen, the problem with that instrument is the unreliability of the result, as 80 % of patients with osteoporosis get a negative screening result.
– Bone Index received FDA clearance for Bindex in the USA and the American Medical Association has issued a new reimbursement code for Bindex, which is a proof of its reliability. The US State has already approved greater coverage for Bindex measurement than for DXA measurement in specific health care settings.
Bone Index's next step is to apply for the highest possible reimbursement level. Once that has been acquired, the only question remaining is to find resources for commercialization of the product. Riekkinen's main job is to find a suitable partner in order to commercialize the device on a large scale in the USA.
Kuopio as inspiring force in the beginning
Bone Index's roots go back to 2005 – 2008, when Ossi Riekkinen was doing his master and doctorate studies in the University of Kuopio is a bone and cartilage research group led by Professor Jukka Jurvelin. Riekkinen's work was continued by technology manager of Bone Index Janne Karjalainen, whose dissertation introduced the first patient measurements of tibia cortical thickness with pulse-echo ultrasound based on the basic principle of Bindex. Today, the number of comparative measurements led by Karjalainen have been successfully performed on more than 2000 patients.
In 2010, the founders of the company (Riekkinen, Jurvelin and Karjalainen) decided to focus solely on developing the osteoporosis screening device. According to Riekkinen, Kuopio region has been one of the driving forces behind the success of the company with collaboration with the University of Kuopio, University of Applied Sciences and Kuopio Academy of Design fuelling the company's growth.
–We have been able to make the best out of our collaboration network in a cost efficient way. I believe that both students and our company have benefited from our common development projects.
According to Riekkinen, obstinate determination and extreme resilience to pressure are qualities required to take matters forward knowing that there won't be any revenue for several years to come. A little bit of craziness helps, too.
– Lending an ear to what others say is fine but, in the end, the company must make their own decisions and trust that they are the correct ones. A lot of people have approached us with their advice but we have always held fast to our own course of action, Riekkinen summarises.
Text: Minna Akiola (translation in English Tultra)