Genelec puts people first
10.8.2020
Siamäk Naghian, Managing Director of the globally successful loudspeaker manufacturer Genelec Oy, considers it an advantage to the company that it can operate in a society with a healthy foundation and good employee conditions. This also provides a fertile ground for business development.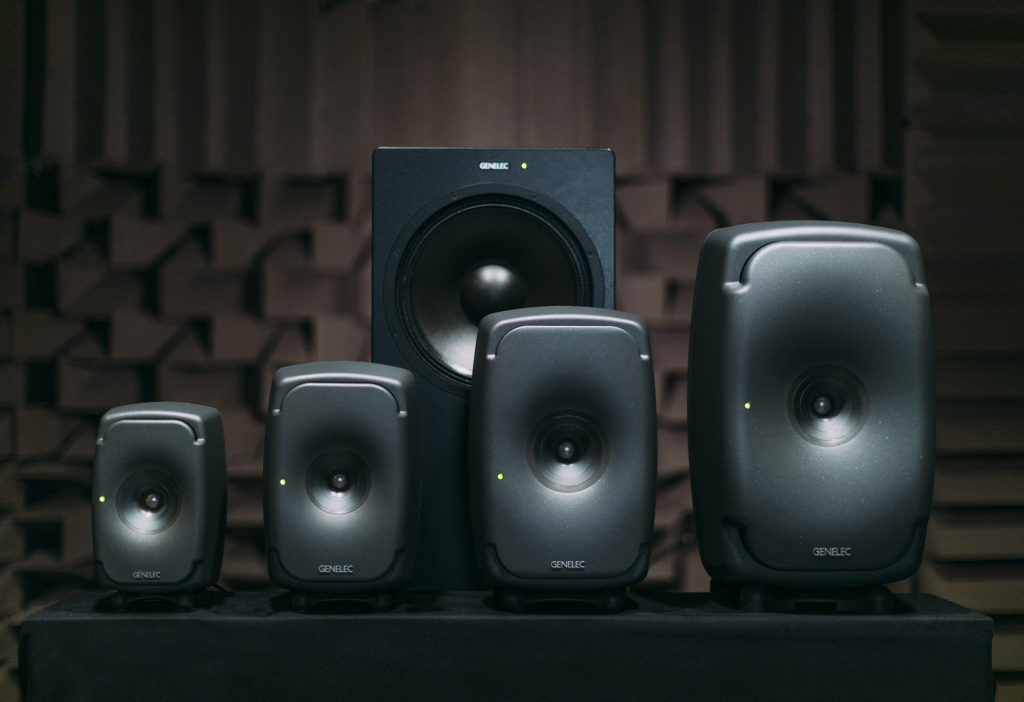 Genelec was born from the passion of its founders Ilpo Martikainen and Topi Partanen to build unique audio equipment. Martikainen and Partanen were postgraduates studying acoustics in the late 1970s when they were asked to collaborate with YLE, the Finnish Broadcasting Company, to develop a monitoring loudspeaker for assuring sound quality. As the cooperation intensified, the men founded Genelec.
"When making the first products, they realized that the domestic market for professional audio equipment would not be big enough. So they set out to see what the world looks like. During an international fair, the national public broadcasting company of Italy, RAI, fell in love with Genelec's product and the doors to the global market opened," says Managing Director of Genelec Siamäk Naghian.
The founders of Genelec come from Lapinlahti and wanted the company offices to remain in North Savo. They decided to establish headquarters in Iisalmi, which had a digital switching system already back in the 1980s. According to Naghian, the strong company identity of Genelec is largely based on its origins in Savo and the rural culture. People from the region often make things by hand and enjoy building prototypes, for example.
Although the field in question relies heavily on product development, it is still a combination of scientific and artistic work. The customers are mainly people working in the creative industries, such as music and film makers.
"The high demands of our customers have set the bar high. We aim to produce only the best without sacrificing quality," says Naghian.
Pioneer in audio
Building a global network was a necessity for reaching out from Savo into the world. In practice, this required a lot of footwork, because none of the modern tools were available back then. A direct connection with end users has also been important, as they have spread the word about the products.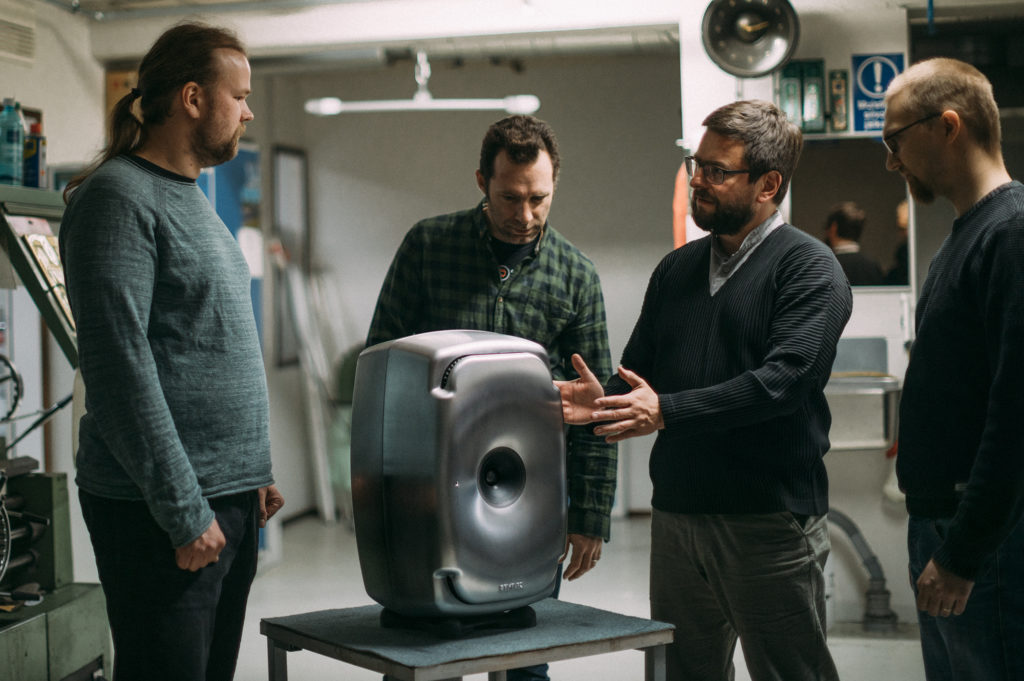 "Many of our international partnerships have been based on personal relationships, which is the reason why they have existed for so long. Human relations are valued all over the world, regardless of the culture," says Naghian.
The company reached a turning point in its history when the small 1031 monitor was launched in the early 1990s. It revolutionized the field and expanded the customer base of the company. Even ordinary people could now use a professional-quality audio device.
"Later, it became even more apparent that ordinary people want to buy high-quality audio products and also appreciate the significance of design. Today, we hold the number one market share position in Finland also among home users," says Naghian happily.
The financial success of Genelec is only one part of the company's story; in Naghian's opinion, the true value of the company lies in its uniqueness. The fact that it has managed to be a global pioneer for 40 years in a field that is not only extremely narrow, but also highly specialized.
Success does not mean you can fall asleep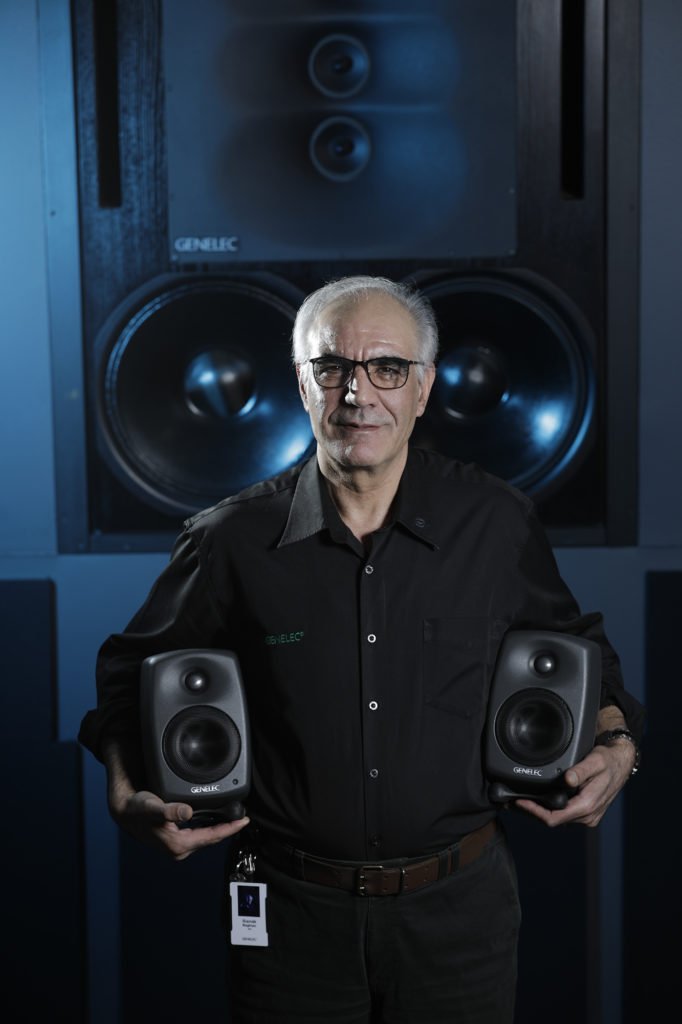 Over the course of its journey, Genelec has also experienced cloudier days, especially during economic crises. When faced with challenges, the company has found new paths forward with the help of its strong company identity, quality, perseverance, commitment and enthusiasm.
"Even in a normal situation, the everyday life of a pioneer means constantly questioning and improving on the current situation. Success does not mean you can fall asleep or become arrogant. You need to be humble and persistent and never stop trying," says Naghian.
Profitability is a basic requirement for business operations, but money cannot be the only goal, according to Naghian. If you do what makes you happy, you will certainly create something for yourself and society in the long run. Your goal should be the desire to do something that is meaningful to people. If you succeed in this, you have an excellent chance to also succeed financially.
In Naghian's mind, a company is a community that should be built so that people come there to thrive and succeed. The purpose of management is to create a space where everyone wants to do their best.
"A company can have an owner, but what do you really own in a company like Genelec, for instance, where everything is based on creativity? If you have no connection with the heart of the creators, you own nothing."
Text: Minna Akiola