Hydroline provides cylinder solutions – also intelligent ones
15.11.2018
Customer-oriented approach is one of the cornerstones of Hydroline's success. Products and services are designed in cooperation with customers. Global demand for hydraulic cylinders being high, the company's growth prospects are good.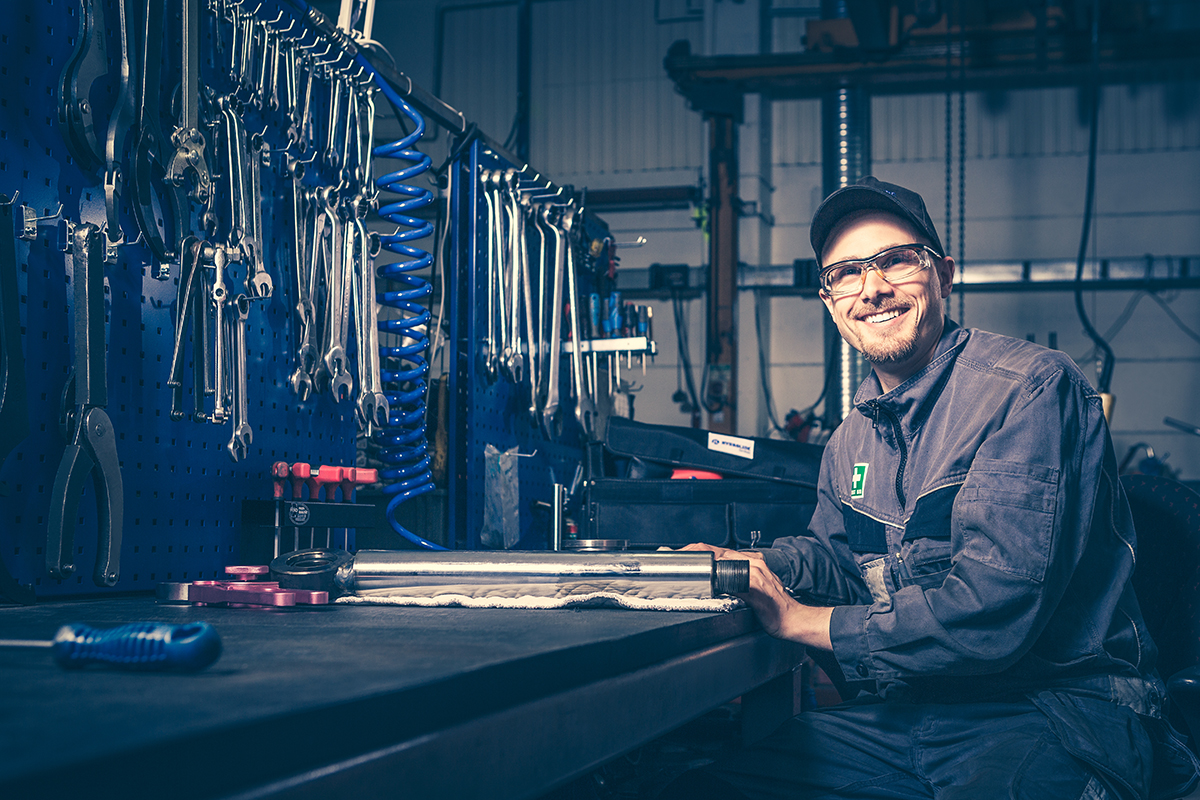 Helge Laakkonen, the grandfather of Hydroline's current CEO, founded Metal Lathing H. Laakkonen in 1962 during the construction of Kallansillat bridges. Laakkonen started with just one lathe located in the basement of a house, where he used to repair the broken cylinders of bridge construction machinery along with his other work.
During the 70s – 80s the company focused on subcontracting machinery and the company's name was changed to Hydroline Oy. Front wheel hubs of Saab 96 and brake discs of Valmet tractors were among Hydroline's product range at that time. The company later decided to focus solely on manufacturing hydraulic cylinders, supplementing its products with a service and repair point a few years back.
– It was one of the greatest moments in our history. We returned to our roots, repairs, from subcontracting and serial production, says Jani Lehikoinen, Service Manager responsible for Hydroline's service and repairs.
The key concept of Hydroline's service and repair operations is to minimize the delay caused to the customer's business by an engine breakdown.
– Typically, a stone hits the excavator cylinder seriously disrupting the work. We repair the broken cylinders and give them one year's guarantee, Lehikoinen says.
Cylinder manufacturer's digital leap
The smart predictive maintenance solution for cylinders (LEO), an innovation of Hydroline, is in marked contrast with the prevailing belief of maintenance and repair being limited to mechanical work. The innovation is currently undergoing field testing and it should be ready for introduction in 2019.
– The predictive maintenance technology measures cylinder life-cycle data such as strain and forces. This data is then compared to the theoretical life-span of the cylinder, ensuring calculation of a maintenance schedule and timely maintenance and repair of all cylinders. The results are presented to the customer visually using web and mobile applications.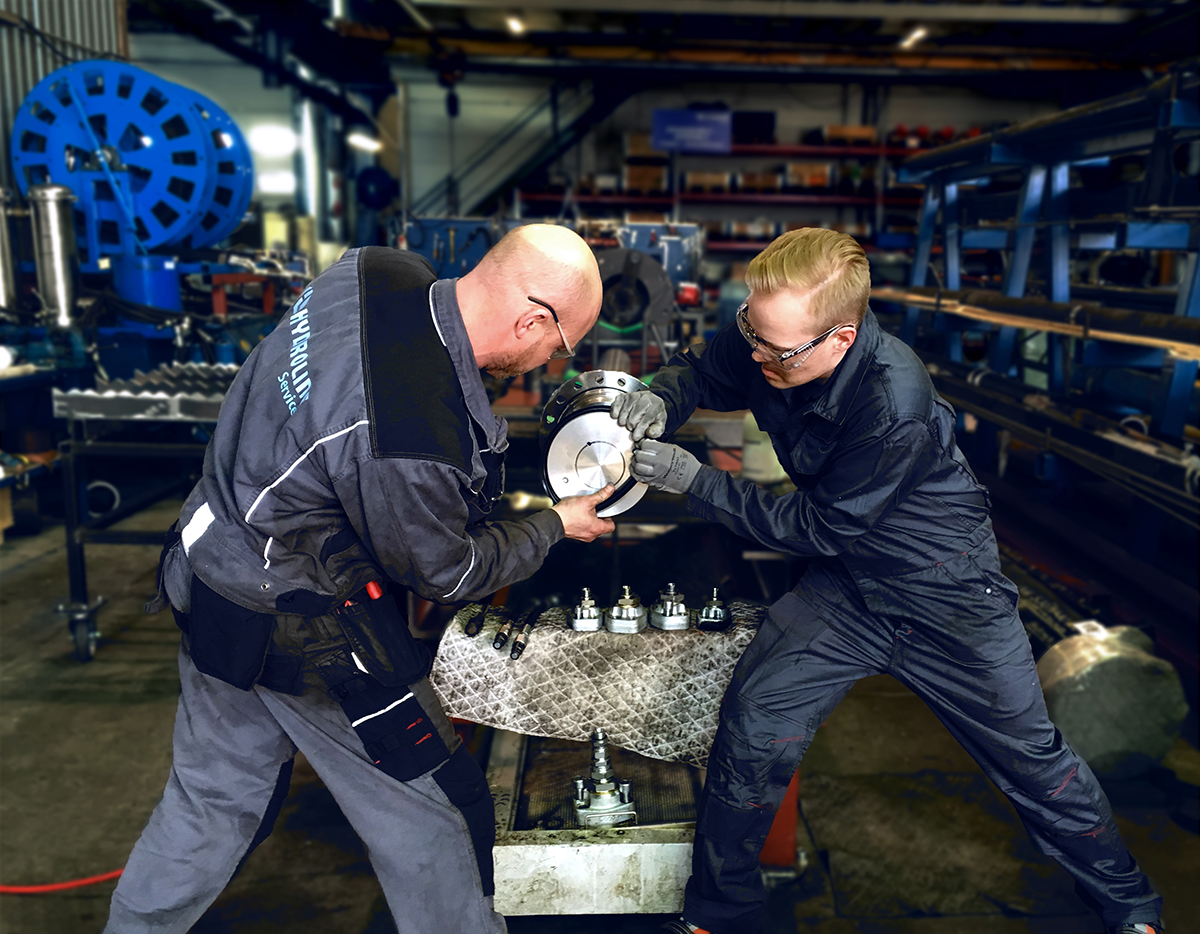 The intelligent solution provides the customer with advance knowledge of the optimal cylinder maintenance schedule enabling him to plan production cuts in advance.
Hydroline has taken a digital leap also in recruiting. The company has faced a challenge in finding professional work force for machine and metal industry, as professionals are in high demand everywhere. A digital marketing campaign launched last autumn resulted in a successful recruitment of 65 new personnel enabling manufacturing in three shifts.
Bold growth targets
Hydroline aims at becoming a global actor close to the customer. The company's vision is to reach a turnover of 70 billion euros by 2020 and to expand outside Europe. The company's core growth strategy includes business reorganizations and introduction of new products and services. Today, Hydroline has manufacturing facilities in Finland and Poland.
By operating in Poland we are closer to our European customers. The company's main customers are located in Southern and Western Finland, but, as Lehikoinen explains, it is not very important where in Finland the cylinders are manufactured, because products can be delivered anywhere in the country within one day.
The company's main customers comprise manufacturers of mobile equipment, such as Cargotec, John Deere Forestry and Patria. According to Lehikoinen, Hydroline also produces smart solutions to the industrial applications of Valmet's paper machines, for example.
– All cylinders are custom made to meet customers' needs and specifications. The largest ones manufactured by us have an extended length of 36 metres with a telescopic structure.
Lehikoinen presumes that the secret behind Hydroline's success is that it is a family-owned company with emphasis on long running customer-oriented service.
– Adversities are unavoidable but they can be overcome by a long-term corporate policy and by listening to the customer with a keen ear.
Text: Minna Akiola