KomeroFood gets rewarded for its hard work
20.12.2021
KomeroFood Oy has enjoyed success in the Finnish Recipe for Success 2021 competition with its Ateriakippo ready meal product. When asked about the keys to success, CEO Pekka Nuutinen mentions the courage to ask for help and teamwork.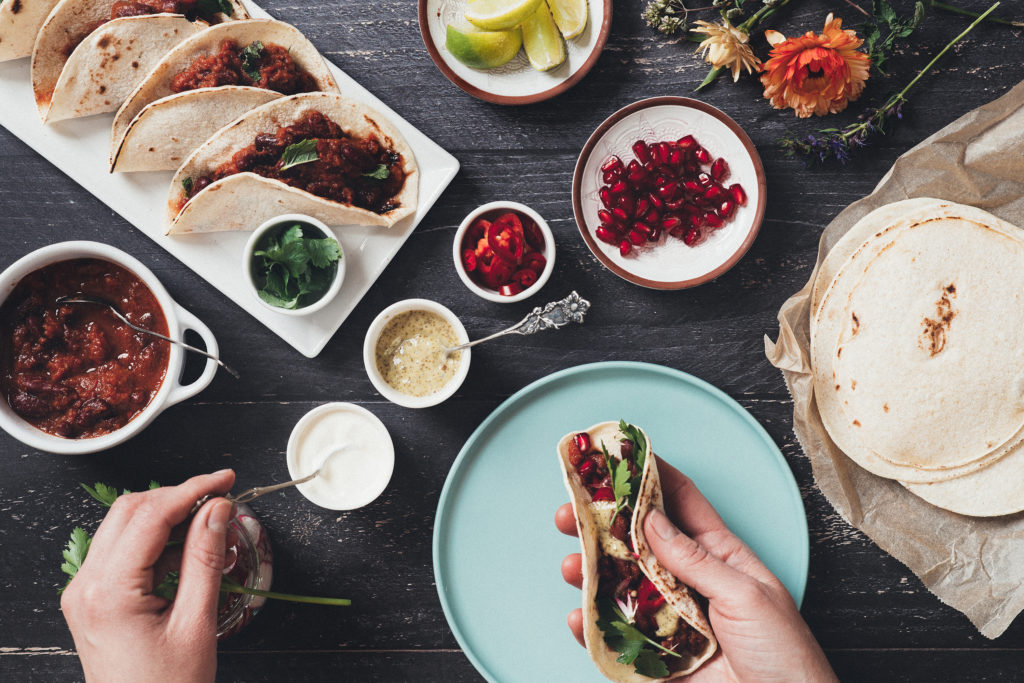 Product Development Engineer Pekka Nuutinen felt he was an unconventional engineer, because he was interested in people and their needs. Even when designing equipment, he wanted to put people at the heart of the process. Over time, however, the work of a development engineer began to feel dull and grey, and he realized he wanted to feel more emotions in his job. Nuutinen decided that before his 30th birthday he would start a successful startup, a company that serves people's needs.
"It really is incredible that when you set yourself a goal like that, it can and did come true in this case. Together with Jussi Räisä and Harri Viitamäki, we founded KomeroFood Oy in 2015, a company that makes easy cook meals," says Nuutinen who is now the CEO of the company.
He laughs and adds that after starting the startup he has certainly been able to experience a range of emotions from triumph to terror, and disappointments have not been entirely avoided either. Positive feelings have still outweighed the negative.
KomeroFood took a great leap towards success when Ateriakippo, a meal product developed by the company, came in second in the Finnish Recipe for Success 2021 competition on TV. In the first few weeks after the show, the sales of the company increased tenfold. To the owners, this felt like a reward for their long hard work.
Leave nothing undone just because you don't know how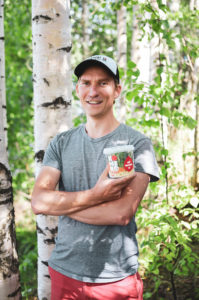 The idea for KomeroFood came from Nuutinen's own need when he was trying to think of ways to make it easier to cook everyday meals for his family. He also felt that the ready meals available in supermarkets were too small in size and lacked freshness. One of the inspirations for the company was Kokkisota, a TV cooking show he watched as a child.
"Jussi, Harri and I thought that Henri Alén is a great chef and if we could get him to join our team, the food would definitely be good. Many have wondered how we managed to get Henri involved, but that was easy: we just asked him. He was immediately on board and he's one of our founding shareholders," says Nuutinen.
Nuutinen also encourages other entrepreneurs to ask for help if they do not know how to do something. It is not something you should be afraid of and you should leave nothing undone just because you do not know how to do it. Someone will know the way and usually people who ask for help are given it – especially among entrepreneurs. It is a surprisingly effective method.
It makes no sense to start a startup on your own
The concept of the Recipe for Success means that the team had to do two years' worth of work in under six months. There were plenty of challenges and surprises along the way, most of which occurred during the launch week. There had been some trouble with the production equipment already, and a couple days after the launch a critically important bearing broke in the middle of the night.
"I remembered that there's a bearing dealer in Kuopio. I called him close to midnight on Sunday and the dealer drove to their shop at night to open it so that we could get our machine back in order. This is another great example of how entrepreneurs help each other in every possible way," says Nuutinen happily.
In his opinion, it makes no sense to start a startup on your own, but you should gather a team where you can toss ideas around – even two people who are passionate about something may be enough. He points out that another option are the various communities in Kuopio that provide peer support and advice, when needed.
"There is no need to fear that people will steal your idea. Entrepreneurship is cooperation on so many levels," says Nuutinen to sum up.
More information on the KomeroFood website (in Finnish)
---
Importance of networking
KomeroFood took part in Next Level by Business Kuopio, a project aiming to drive the strong, controlled growth of target companies through intensive training and coaching. Nuutinen felt that the networking during the project was a positive thing and the instructions and sparring took the company forward.
The company relies heavily on local partners who supply ingredients such as fish to KomeroFood. Kuljetus Weeman Oy is also a good partner, and HR Mentor Oy and Jeesi Henkilöstöpalvelut Oy help with the company's HR needs.
---
Text: Minna Akiola
Photos: KomeroFood