Lignell & Piispanen offers experiences for all the senses
11.5.2022
Lignell & Piispanen, the second-oldest family business in Finland, is celebrating its 170-year history this year. As an alcohol producer, the company relies on its 'from forest to glass' philosophy. The products are made from pure, authentic natural ingredients. The company's expertise in processing berries and herbs and the good reputation of Finland have also helped the company go international.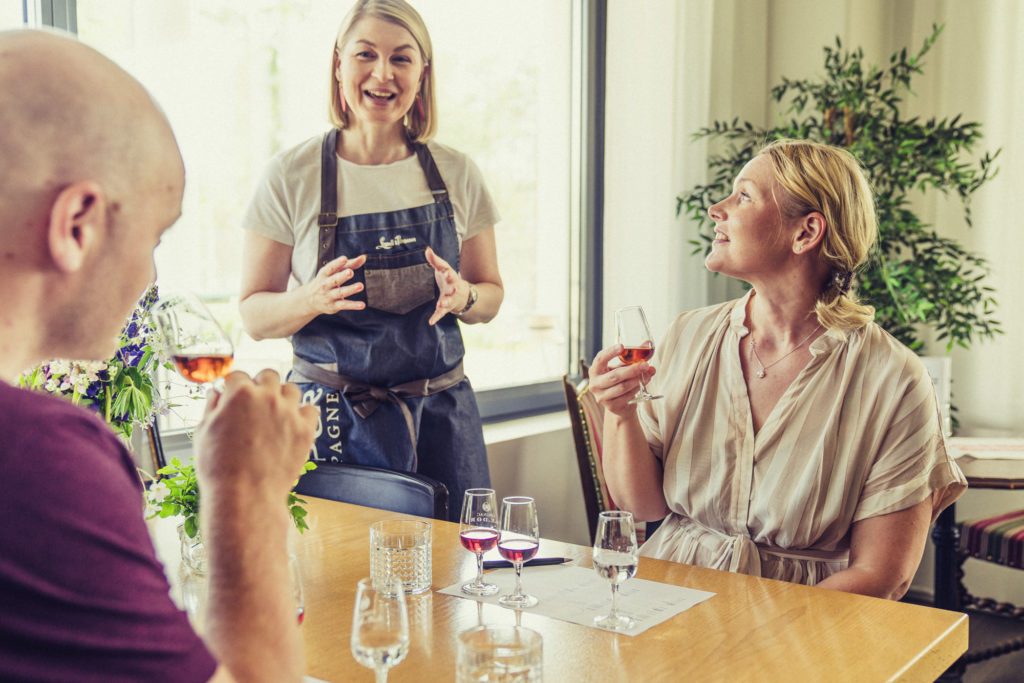 We delved into the history of Lignell & Piispanen in one of our previous success stories. Sixth-generation descendants of the founder continue to work in the company. Despite its long history, the company has its sights firmly set on the future and attentively listens to the latest consumer preferences.
"In recent years, our products have won numerous international awards. Despite this success, we still value and cherish some of our older classics, such as our Arctic Bramble Liqueur, which won gold in the Paris Exposition back in 1900. We have succeeded in developing modern novelties to accompany it", says Managing Director Kirsi Räikkönen.
A year ago, a Visitor Center was opened in Bellanranta next to the Lignell & Piispanen factory. Visitors can learn about the history of the company and what goes on in an alcohol factory. The company aims to be one of the top places to visit in Kuopio within a few years. According to Räikkönen, distillery and brewery tourism is quite popular around the world, and she believes the center will attract many visitors. Already the first year has been busy, despite COVID-19.
The Visitor Center offers factory tours, tastings and cocktail schools for groups of tourists, organizations and individual consumers. The tastings also activate the tasters themselves to discover different nuances in the products.
Ingredients sourced from Finnish nature
Räikkönen feels that consumer behaviour has changed in recent years. Consumers expect food and beverages to provide versatile taste experiences that suit the occasion. There is growing consumer interest in low-alcohol and non-alcoholic products and products made from Finnish ingredients, such as berries and plants. Lignell & Piispanen has responded to these wishes with products such as Loimu Non-alcoholic Glogg and the sparkling drinks FINNA Cloudberry and 5% FINNA Arctic Bramble.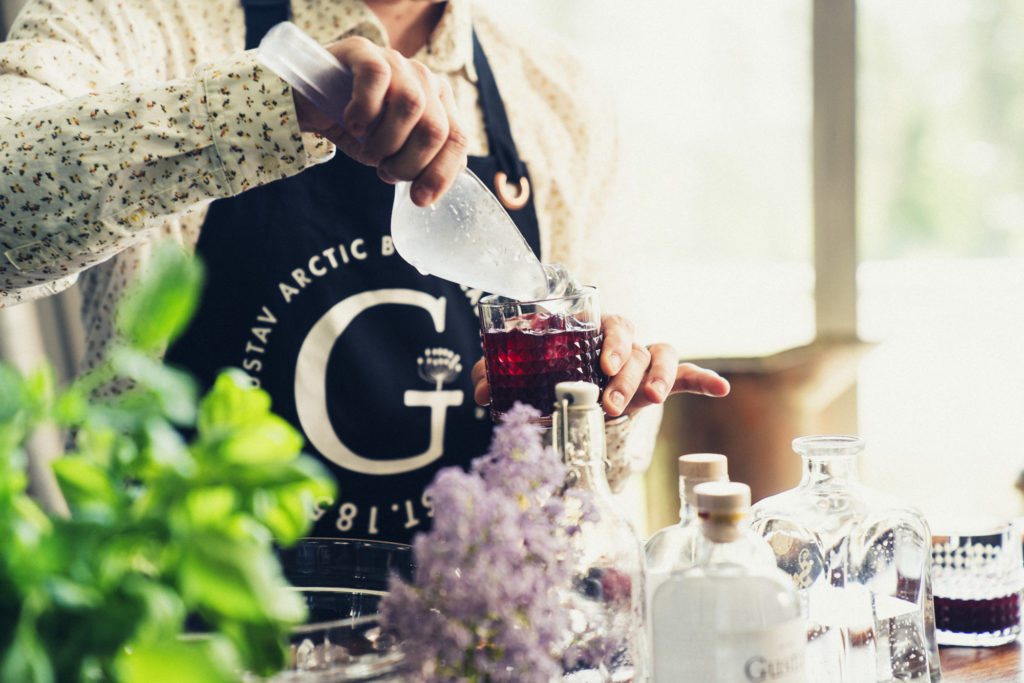 "Low-alcohol sparkling drinks have been extremely popular at festive occasions this spring. We want to keep up with the times to make sure we have at least another 170 years ahead of us."
The Loimu brand is Alko's best-selling premium glogg. Räikkönen is pleased to see Loimu becoming a stronger brand both in Finland and abroad. The company has worked hard on the brand, and the work is now starting to bear fruit. In addition to glogg and sparkling drinks, the main products of the company include the Gustav product family with its liqueurs, vodkas and Metsä Gin, made from thirteen herbs. Its aroma has been compared to the smell of a Finnish forest in the morning dew.
"It's great to see that Finnish nature has become even more important now that people have been spending a lot of time at home and at their cottages during COVID. We source the ingredients of our products from Finnish nature. We feel that using Arctic bramble can even be considered a cultural act. Not many in the younger adult generation have even tasted Arctic bramble. We want to promote it and show consumers what a wonderful berry it is", says Räikkönen.
Another new and unique product that follows consumer trends is the dairy-free Pople Oat Cranberry & Salted Caramel liquor made from oat cream. According to Räikkönen, plant-based products are gaining popularity in a number of product groups.
A strong brand can cope in trying times
Right from the start, Lignell & Piispanen builds its product brands so that they are also ready to hit the global market. Räikkönen has noticed that many companies in Finland first create a brand for the domestic market and only then refresh it for international distribution. Since social media and digital platforms essentially have no borders, she wonders why companies do not simply make their products so fine and great to start with that they have the packaging and content they need to be distributed outside the borders of Finland.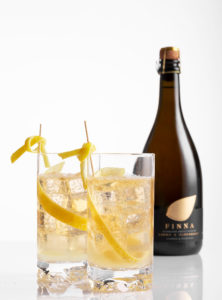 "A good example of this is our FINNA product family. It was launched a month ago and we have already won the World Food Gift Challenge related to the ERG project with one of the products. The jury explained its choice by saying that the product has a story to tell and provides an experience for both the giver and the receiver of the gift."
COVID-19 and the crisis in Ukraine have presented their share of challenges to the international sales of Lignell & Piispanen, but some focus markets are growing despite the challenges. Shipping and passenger transport came to a stop because of COVID-19, and the Ukrainian crisis meant that shipments to certain countries had to be rerouted. The delivery times of bottle orders have also increased to almost one year.
"These challenges trouble the whole industry, but we have survived the Prohibition Act back in the day so we will definitely survive this too. Times like these foster an agile, solution-oriented approach. We, too, switched to making hand sanitizer for a while. I also believe that strong brands can cope in trying times. There will always be people who buy cheap products, but a weak brand can get stuck fast," says Räikkönen.
She finds it extremely important for all companies to know where their strengths lie and to develop them systematically. A successful company needs a certain degree of agility and a thirst for development.
"The world is currently changing at a breathtaking pace. You should listen to your customers very carefully, ride any trends that are relevant to you and develop your operations according to them. It is also important to not just change and develop everything all the time, but to think about what is the core that works for your business and to strengthen it," says Räikkönen.
---
Kuopio shows a great pro-tourism attitude
According to Kirsi Räikkönen, Managing Director of Lignell & Piispanen, the city of Kuopio shows a great pro-tourism attitude and focuses heavily on promoting tourism. She believes that consumers are very interested in Finnish Lakeland and the region of North Savo. In addition to the city, the region offers access to nature and its lakes and rivers.
The business sector in the Kuopio region never ceases to develop, and the city offers numerous entrepreneurial activities and networking opportunities. According to Räikkönen, networking is also up to the businesses themselves.
Lignell & Piispanen actively engages in versatile cooperation with local educational institutions and projects. The company is currently involved in Savonia UAS's VirTech project to see how virtual technology can be applied in its business operations. A virtual tour of the Visitor Center, for example, may be possible in the future.
---
Text: Minna Akiola
Photos: Lignell & Piispanen