WellO2 – breathing is a growing trend
26.5.2023
WellO2's main product is a breathing device that strengthens the lungs and cleanses the airways naturally. The product is now available with a smart mouthpiece that measures the different functions of breathing, such as respiratory muscle strength and lung capacity. The company believes that tracking breathing is a growing trend, just as tracking sleep was ten years ago.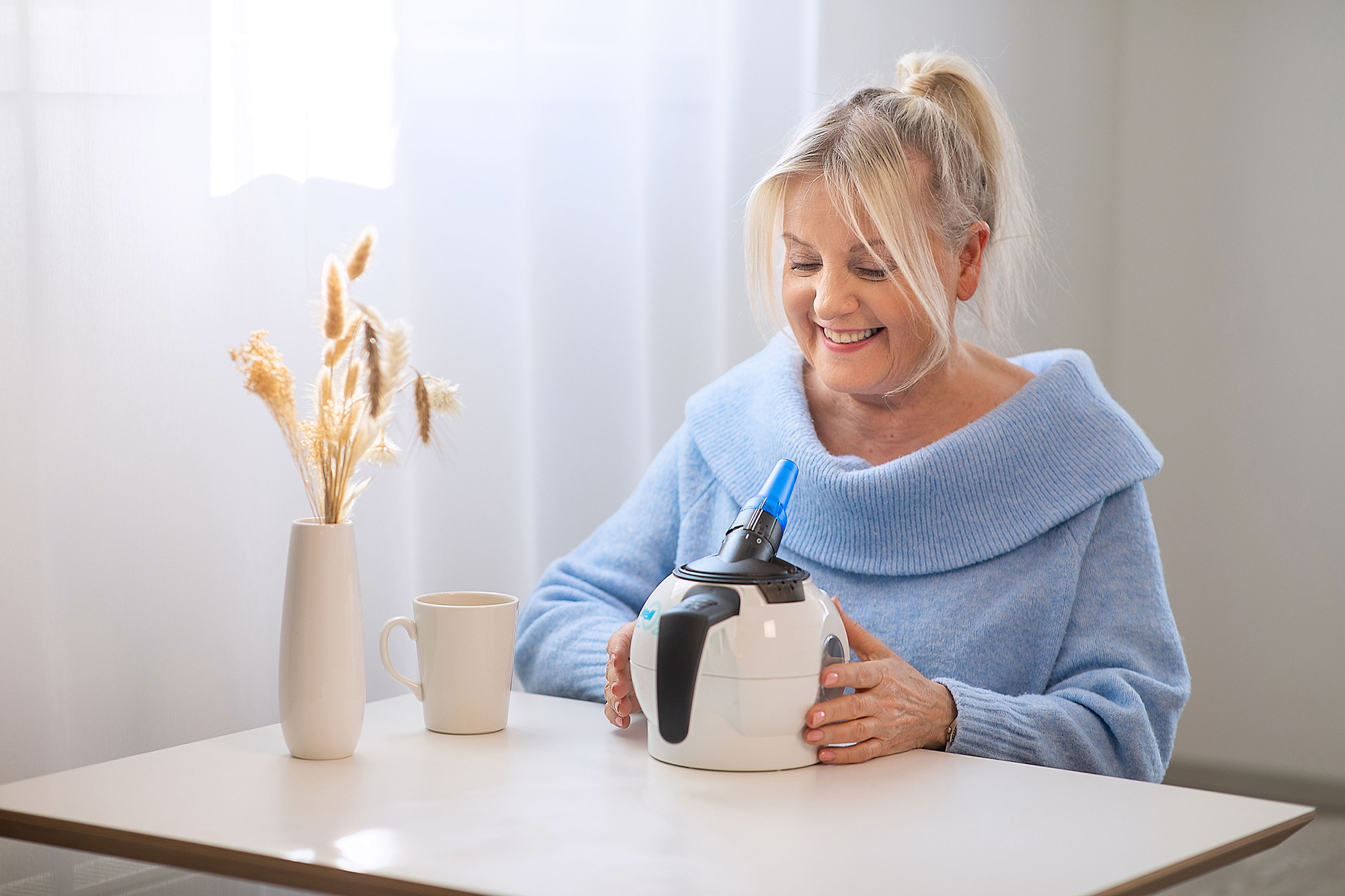 The WellO2 breathing exercise device is a clinically tested device developed by medical professionals that is sold around the world. The birth of WellO2 Oy was inspired by a genuine need. Aulis Kärkkäinen, a serial entrepreneur from North Savo, had suffered all his life from respiratory issues that affected his quality of life. He had not been getting much help from medicine, but he noticed that the humidity and steam of the sauna made him feel better. Another method that had proven useful was blowing in a bottle through a straw, which seemed to strengthen breathing.
In the mid-2010s, Kärkkäinen came up with the idea of combining the opening and cleansing effects of steam with the mechanics of blowing in a bottle to improve the mobility of respiratory muscles and created the first prototype of WellO2. So it was that a device to solve breathing problems was born. Kärkkäinen has also been called an inventor, as even before WellO2 he and his brother had established Oy Lunawood Ltd in Iisalmi, a company specializing in heat-treated wood, in addition to developing the Muppet padded snow slider.
The Oura of breathing
The innovation is unique: no other product combines the health benefits of steam and resistance that improves the respiratory system in quite the same way. WellO2 already has a global patent and trademark for the name Nordic Breathing. The operating principle of the product is based on leading physiological expertise within the company. The medical advisory committee includes experts such as Professor Emeritus of Clinical Physiology Anssi Sovijärvi from the University of Helsinki.
According to WellO2's Chief Marketing Officer Simo Kekäläinen, breathing is an emerging sector, just as sleep was ten years ago. That was the time when the first sleep trackers were released to the market.
"Together with our smart mouthpiece, WellO2 is kind of like the Oura of breathing, as it stores respiratory health data on the user's phone. This data provides great opportunities not only for the user themselves, but also for researchers in this field. It enables the long-term monitoring of the respiratory system."
Breathing is a universal thing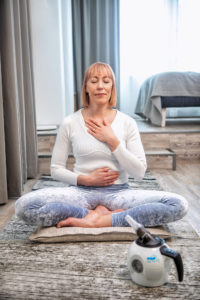 The most telling sign of the company's approach to internationalization is that it considers the Nordic countries as its home market. The device is being sold through big chains not only in Finland, but also in Norway, Sweden and Denmark. The product can also be ordered online to other countries in Europe, and the markets in Australia and South Korea are also being penetrated. The company is also planning to enter the American market in a big way.
"When speaking about devices that affect health, the US market has strict approval processes to go through and you need to consider something as surprising as the voltage, which affects the water heating time of the device," Kekäläinen points out.
The road to internationalization has had other surprises as well. In appearance-centred South Korea, one of the most surprising doubts expressed towards the device has been that its use could cause wrinkles. But all in all, the reception has been positive – breathing is a universal thing and opinions in this area are pretty much the same all over the world. Kekäläinen mentions the coronavirus pandemic as one of the factors that has increased awareness.
WellO2 utilizes cooperation and ecosystems
Despite the success of WellO2, the company still has its eyes set on its primary goal: to improve respiratory health and personal wellbeing. Breathing plays a role in many ailments, such as sleep apnoea, stress and sleep disorders. There are also indications that the first signs of many illnesses can be seen in breathing.
The secret to WellO2's success is a combination of in-house expertise and the fact that the company has not hesitated to seek help from others, such as various ecosystems. Kekäläinen encourages other companies to seek help as well. Moving your business forward is possible once you find the right contacts. You should take advantage of various cooperation models and ecosystems as much as possible.
"Trying to work things out on your own is simply not worth it. You will just lose time and your nerves and, at worst, your money too. There is no shame in asking for help. You should also think about your business broadly enough from the beginning, instead of getting stuck in one market area. If a product or service does not work in Finland, there may be a demand for it in some other country. You should not stay in circles that are too small. Just move boldly forward," says Kekäläinen encouragingly.
---
High-level expertise in North Savo – especially in the health sector
Chief Marketing Officer at WellO2 Oy Simo Kekäläinen hopes that companies in North Savo would participate even more actively in innovation activities and various ecosystems.
"There is high-level expertise in North Savo, especially in the health sector. This can be seen in the activities in the region, and it has also helped us. However, we still need more integration and activeness between local companies," says Kekäläinen.
---
Text: Minna Akiola
Photos: WellO2