On a journey of success stories
20.2.2017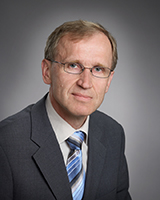 I have a 20-year perspective on business activity in Kuopio. The City of Kuopio Business Development Services provides a vantage point to see what is happening on the town's business front.
One of the first representatives of a new generation of young entrepreneurs in the early days of my career as a business development manager was Timo Virtanen, who came to me with a plan to set up a juice factory in the town. He had a clear idea that there was room in the market for a new player. That was the beginning of a hard-won success story. Within a short space of time, VIP-Juicemaker became Finland's biggest producer in the industry. At the same time, the young Antti Räsänen was rapidly developing a fish processing plant and distribution network, under the Apetit brand, of what is now a listed company – Finland's biggest in this case, too.
Young entrepreneurs are one of Kuopio's strengths
The importance of young, growth-oriented entrepreneurs has received surprisingly little attention. From the start, I have been able to follow numerous companies founded by young people or that have passed from one generation to the next, companies that have generated a lot of jobs in the region, a lot of revenue and exports, thereby enriching the local economy.
Young entrepreneurs are still full of energy. It seems as though their numbers are growing all the time. Examples of today's "hungry" entrepreneurs in Kuopio are Jukka Väänänen of Neon2, Harri Nylund of Gust. Ranin, Teemu Vepsäläinen of POK Group, Jussi Koljonen of Paineteho, Antti Haapkorva of Talentree, Jussi Konttinen of Maalaus- ja saneeraus Konttinen and Lauri Suutarinen of Huippupaikat. The list could be continued. A common characteristic of these entrepreneurs is the desire to network with other businesses. Sparring with a colleague helps. Entrepreneurs have networked across sectors – good advice for others, too!
Business development services are one phone call away – here at the Business Development Services we also want to be a partner in building a successful business. One phone call is enough. That's how it starts.
Unto Juutinen
vt. elinkeinojohtaja
The City of Kuopio
unto.juutinen(at)kuopio.fi