Pride in the Community for Personal Competence
14.9.2020
Success stories emerge from places where they have room to grow. The attitude of Kuopio's residents is built on courage, persistence and, above all, collaboration. The city's business life dances to the same beat, one that everyone can identify with.

Persistence, endurance and goal-orientation fused into a relaxed and peaceful mindset. Something about this equation simply works – innovations, competence and life skills stem from the attitude of Kuopio's residents.
The area is also characterised by freedom from self-importance – you do not have to be in a certain position to be able to approach different agents. Company executives and experts in various fields do not hide behind their secretaries; instead, you can actually call anyone you like.
– Kuopio is quick to accept you if you have enthusiasm for doing things and courage for experimentation. What matters most is your personal input in this community, says Kaija Savolainen, managing director of the Kuopio Region Chamber of Commerce.
The power of open collaboration
Kuopio has ready-made traditions and a good frame for easy-going collaboration. The open innovation ecosystem of Kuopio Health is an example of the power of collaboration. It particularly promotes competence, research and business life in health care.
– A good example of the open, collaborative atmosphere in Kuopio is the fact that two different research institutes can openly collaborate here, even if they are competitors, says Aki Gröhn, the managing director of Kuopio Health.
Companies are also open about their activities and understand they need an entire ecosystem of other agents to support them. Savolainen evaluates that the collaboration serves the business development of everyone involved.
– This is even reflected in a saying we have here: we're in this together. It does not matter who you are and where you come from – if it needs to get done, it will get done.
Courage to grow and become more international
According to Mikko Juuti, formerly an Invest In project manager at BusinessKuopio, an attitude open to internationalisation is prevalent in Kuopio – and it is easy to get participants to international events.
– Companies are bold in their efforts to grow and enter the international market. They all have a shared intent to develop activities even though there is a lot of work to be done.
The Kuopio Goes concept launched in Kuopio is a collaborative export model aiming at the international market. Export promotion and market survey trips have been organised to cities such as London and Shanghai.
– Different agents have taken part in the trips with an open mind and an enthusiastic and future-oriented mindset, Juuti explains.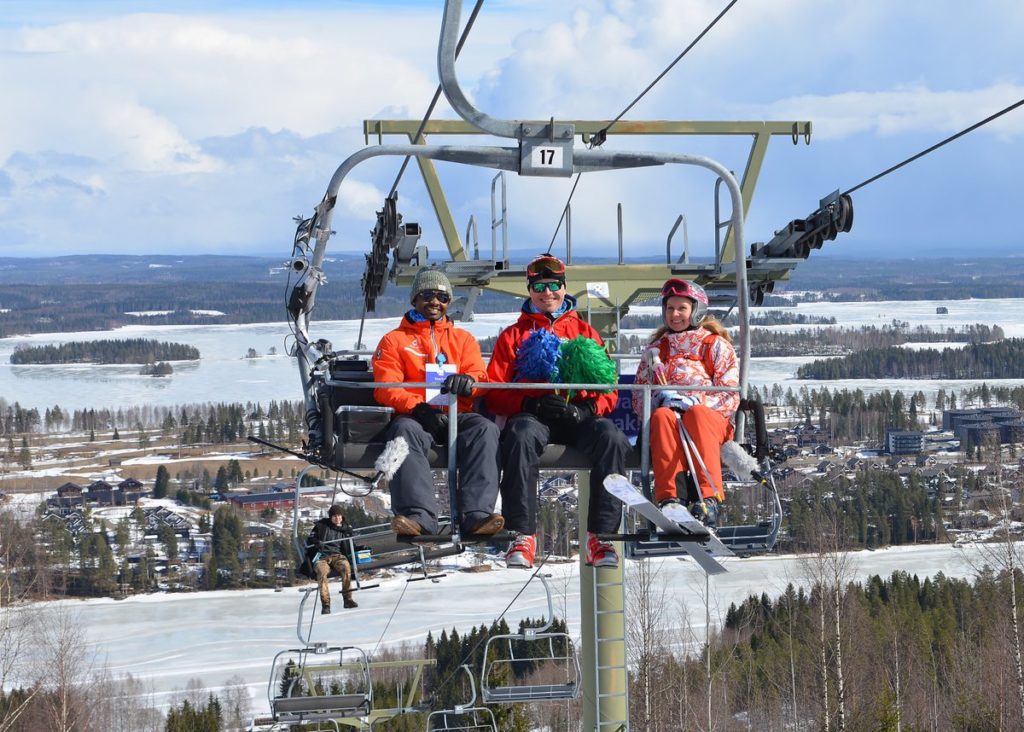 The Tahko Ski Lift Pitch event organised at the Tahko ski resort is a good example of the laid-back attitude of Kuopio's residents. It is an event that originates from a fun idea that involves presenting your business idea to investors in the relaxed environment of a ski lift.
– It is very different to chat in your ski gear than at some hectic trade fair where you meet a large number of investors within a short time, Savolainen estimates.
The attitudes prevalent in Kuopio are particularly related to the attitudes of individuals and the power these have together. The local community feels proud of its competence. In Kuopio, you get to build your narrative in an encouraging atmosphere – using your courage, creativity and personal strengths.
Constructing Neurocenter Finland in Kuopio in a Collaborative Atmosphere
The currently planned Neurocenter Finland will merge a network of brain research and promote the appreciation and knowledge of Finnish research in neurosciences around the world.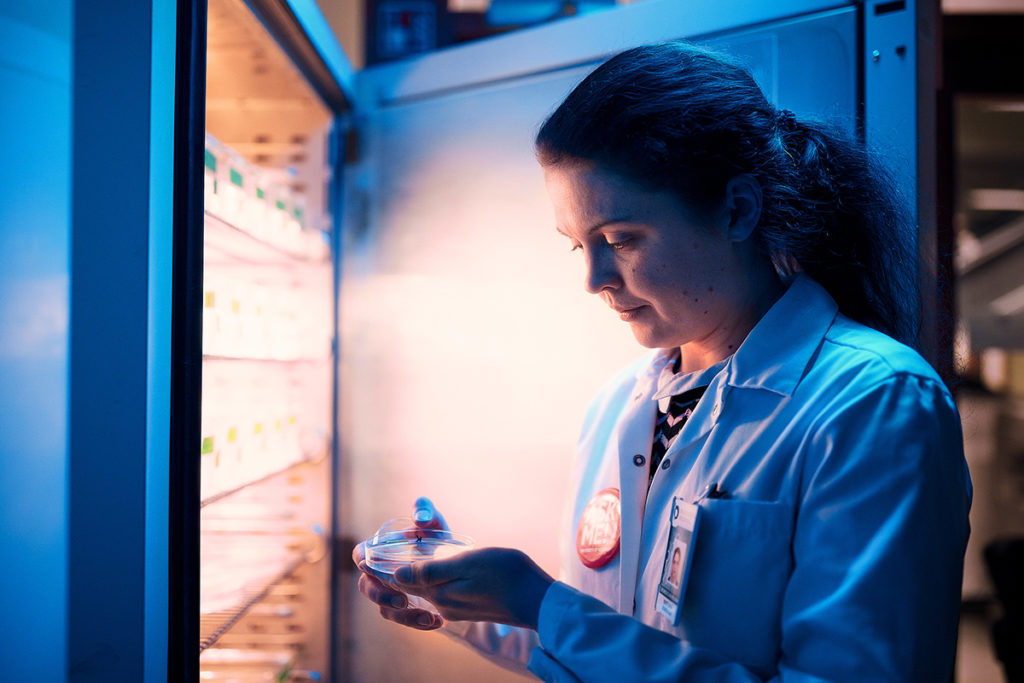 The goals of Neurocenter Finland include promoting precision medicine, discovering new innovations, and building wider operating environments, or ecosystems, for healthcare operators.
Mikael von und zu Fraunberg, the director of Neurocenter Finland and a docent in neurosurgery, believes that the biggest success and main accomplishment of the centre has been reaching a national consensus for entire Finland immediately after the initial meetings of a preparatory team.
– An atmosphere of collaboration is a vital condition for engaging in these activities.
The decision of whether the Neurocenter will eventually be located in Kuopio remains unsolved. The future location of the centre will be decided once the final organisation type is determined. However, Fraunberg believes that Kuopio is in a strong position.
– Kuopio has good competence: the city has high-level health research, medicine and particularly neurosciences. Kuopio has what it takes for providing an effective location for the Neurocenter.
Once the operations of Neurocenter Finland have been launched in Finland, the centre aims to make Finnish research visible around the world.
– Our mission is improving the conditions for research in neurosciences. Engaging in closer collaboration and developing innovation activities enables us to create better brain health, and prevention and treatment of individual illnesses, Fraunberg summarises.
---
This article is published in Kuopio by Nature journal. Text by Minna Akiola.

Read Kuopio by Nature journal here
Kuopio by Nature, the English-language journal published annually by the city of Kuopio, resembles a magazine and presents Kuopio through three themes – Nature, Live Like Local and Future Kuopio. Kuopio by Nature is the city's business card for the rest of the world.