Juustoportti believes in swarm intelligence
3.1.2022
After starting out in the dairy industry, Juustoportti Ltd has expanded its business over the years to include food production and service stations. The company also has premises in Kuopio. Managing Director Timo Keski-Kasari describes the business climate in the city as cooperative and lively.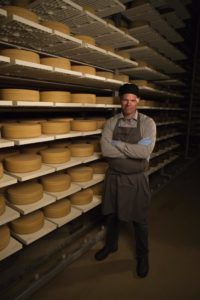 Juustoportti is a family business whose story began with the production of a traditional Finnish cheese called leipäjuusto in a farm kitchen back in 1965. Born in Jalasjärvi, the company has since spread throughout Finland with its service stations, dairies and food factories. In Kuopio, Juustoportti runs a service station close to Matkus Shopping Centre and owns the Kasvis Galleria food factory in Levänen, acquired by the group in 2010.
The story of Kasvis Galleria is very similar to that of Juustoportti. It is a family business founded by Tarja and Heikki Peltola who started out making shredded carrots on a farm.
"We're a pioneer in local food. We preferred locally sourced products in our operations already in the 80s when local food was not yet the big thing it is today," says Managing Director of Juustoportti Timo Keski-Kasari.
The company believes in swarm intelligence and the power of conversations in making progress. Keski-Kasari has faith in his staff – every employee has a chance to make financial and quality-related decisions. Tens of thousands of such decisions are made every day. According to Keski-Kasari, it is the basic work that determines the quality standard of a company. It lays the foundation for quality.
"The difference between successful and less successful companies is that the successful ones make more decisions – not necessarily better decisions, but more in any case. If you happen to make a bad decision, you learn from it and make a different one. We're good at this; we don't dwell on the past, but move on."
Diverse people with a common cause
Keski-Kasari is amused by the alleged rivalry between people from Savo and Ostrobothnia. The combination raised some eyebrows when Juustoportti, with headquarters near Seinäjoki in South Ostrobothnia, bought Kasvis Galleria from Kuopio. In his opinion, people are just as wonderful in both places and it is a good thing to have diverse people brainstorming and innovating together for a common cause.
"The Kuopio region is an extremely lively and hard-working place to do business. Whenever you're struggling with a problem, it doesn't take long before the phone rings and one of the local companies offers to help. The companies are active and cooperative. We've been so pleased with the location of the food factory in Kuopio that we've even expanded our operations in the city," Keski-Kasari says to sum up.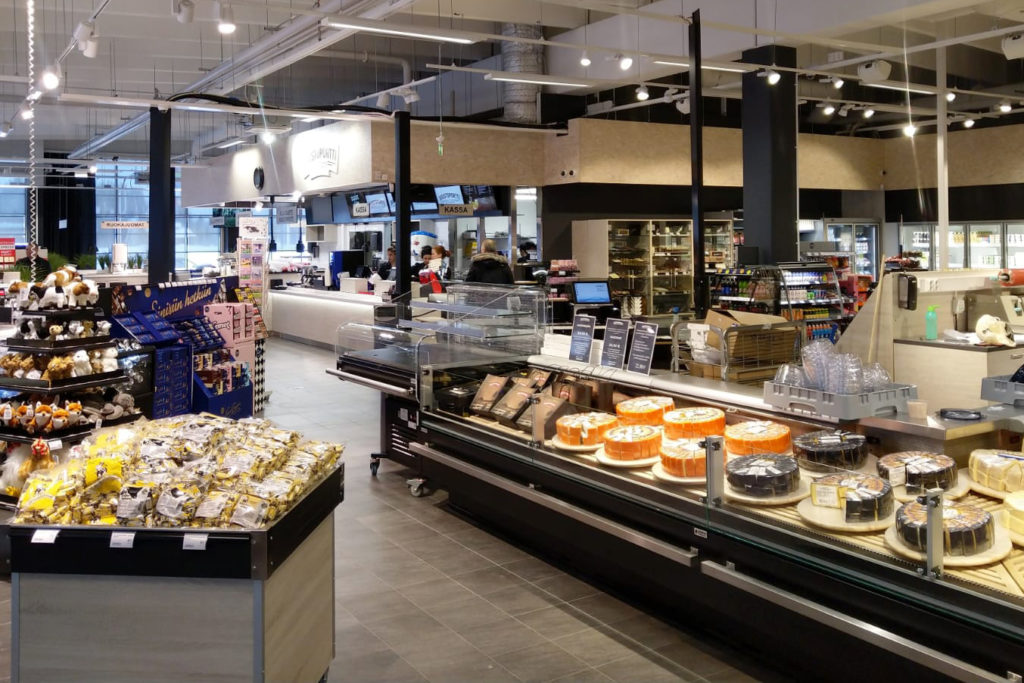 He also praises the location of the Juustoportti service station in Kuopio. The site is optimal: like a funnel that brings all the roads together from the north and the south. The station also has the biggest charging hub in Finland to make trips easier for electric car owners. The service stations of Juustoportti invest in powerful sensory experiences, offering visitors something to taste, smell, experience and see.
Juustoportti does not plan to limit itself to the domestic market, but is already operating overseas with seven-digit figures. The farthest place where Juustoportti products are exported to is Hong Kong, but its primary overseas markets are Austria, Germany, the Benelux countries and Estonia. Some products are also exported to Russia.
Be humble and curious in life
Juustoportti has received various recognitions along its journey, but what impresses the Managing Director the most is seeing employees succeed in their jobs and make customers happy. Simply having a customer send compliments to the chef or a thank you for a good product is enough.
Keski-Kasari feels that he has had to work so hard on behalf of his company that he is not the right person to give advice to others. He still has two points to share: companies have to believe in their idea and they have to be able to address the customer's challenge, need or problem.
"You should also be humble and curious in life, and that's a good combination in entrepreneurship as well."
---
Timo Keski-Kasari, Managing Director of Juustoportti Ltd, notes that the city of Kuopio is so appealing that the region also draws in companies whose roots are not 100 percent in Kuopio. This was also the case with Juustoportti when it decided to open a service station in the city and buy a local food factory, Kasvis Galleria. According to Keski-Kasari, Kuopio understands the value of having people from many different backgrounds and places come together.
---
Text: Minna Akiola
Photos: Juustoportti Ltd