Riikinvoima waste-to-energy plant is highly energy-efficient
17.4.2023
The success of the Riikinvoima waste-to-energy plant is based on the good design and sizing of the energy-efficient plant when it was being established. Almost all of the incoming waste can be utilized in heat and energy production. The plant uses the circulating fluidized bed (CFB) technology and receives process support, when needed, from companies in the industry in the region of Varkaus.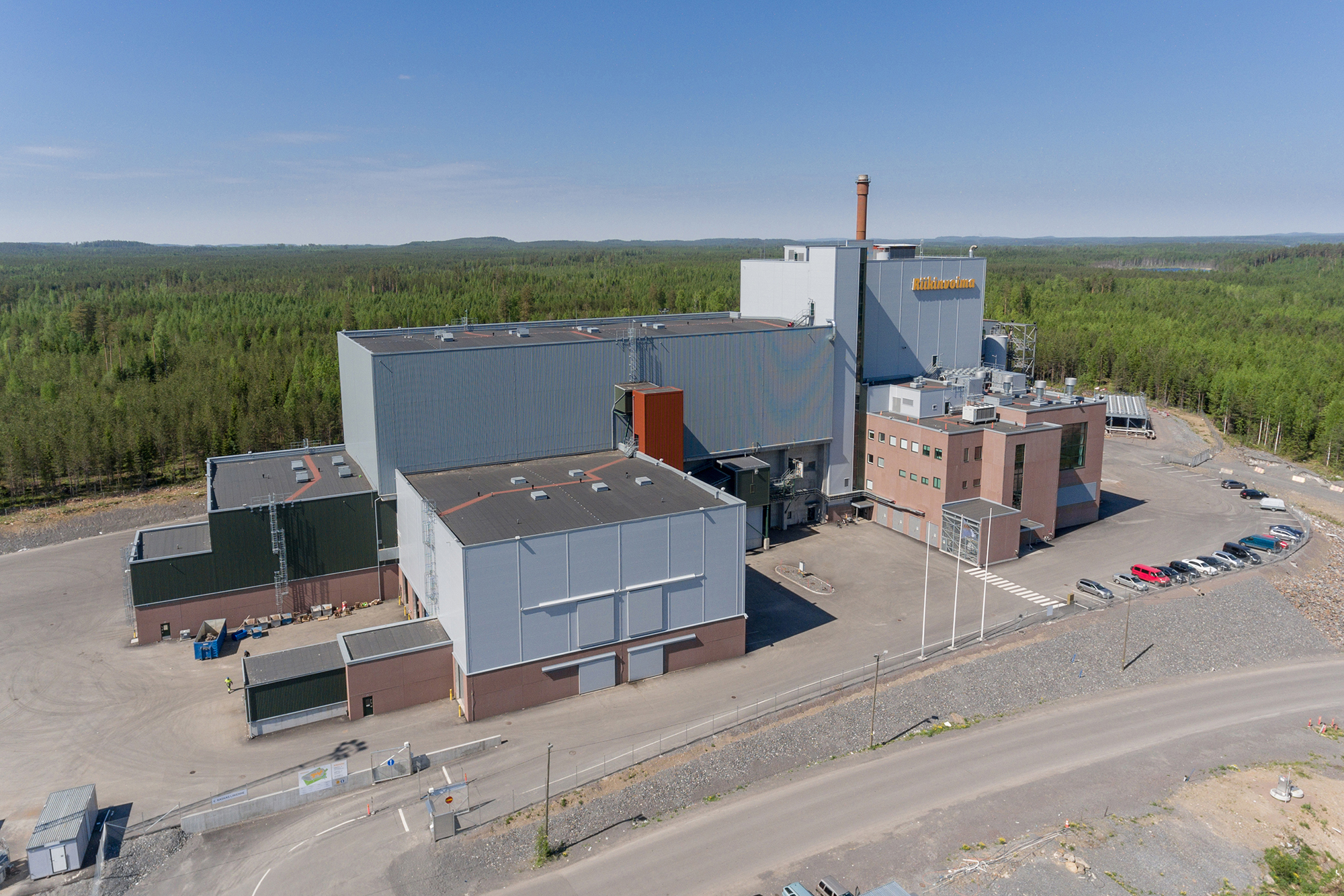 According to Timo Anttikoski, Managing Director at Riikinvoima Oy, waste incineration has its own challenges compared to, say, wood-based biofuels, and plant operations require a wide range of expertise in equipment, materials and processes. In addition to the support provided by a large network of subcontractors, Riikinvoima relies on its own, skilled operating and maintenance organization.
"Waste fuel is incinerated in a CFB boiler, which has higher steam values than grate boilers. This enables efficient power generation. The heat value and combustibility of the waste also improve as more metals and other impurities are removed from it," says Anttikoski.
The Riikinvoima waste-to-energy plant incinerates 140 000 tonnes of waste per year. The waste produces enough electricity for 4 300 detached houses and district heating for around 10 000 detached houses.
Plant produces electricity and district heating for its owners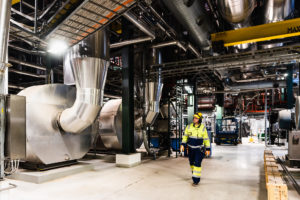 Riikinvoima was established in 2013, and its commercial production started four years later. The company is owned by eight municipal waste management companies and Varkauden Aluelämpö Oy. They decided to establish a plant to utilize the mixed waste collected by regional waste management companies and turn it into electricity for all the owners and district heating for the network of Varkaus. Similar plants can also be found along the southern and western coast of Finland.
"The main idea of our operations is to utilize unrecyclable waste and solve disposal issues at the same time. The plant is non-profit, and each waste management company partner has the right to bring in mixed waste for incineration in proportion to their share of ownership. One of our owners, Varkauden Aluelämpö, utilizes the district heat produced by the plant," says Anttikoski.
The plant was built near the Riikinneva landfill, because waste treatment at the location was considered easy in terms of permits and the area was also a suitable size considering the district heating capacity required by Varkaus. The plant also stands in a central location near its owners, meaning that freight costs and emissions are low.
In recent years, plant availability has been extremely good with little unplanned downtime. The plant also has modern equipment to reduce flue gas emissions, and the wastewater effluent generated by the process is utilized at the plant, meaning that only clean water flows into the drain.
Riikinvoima monitors development in the industry
The Riikinvoima waste-to-energy plant keeps a close eye on what is happening in the waste treatment industry on a wider scale. Waste recycling targets are growing, and this will affect the volume and quality of waste that reaches the plant. In addition, the plant is considering the recovery of carbon dioxide in case the EU or the Finnish government demand this in the future. This would mean making changes to equipment or obtaining additional equipment.
"One option is to produce hydrogen from the carbon dioxide recovered from combustion gases using electricity or use hydrogen in the methanation of biogas," says Anttikoski.
He also encourages other companies to plan their future. Companies should have a clear mission and vision about where they want to be in a few years' time – and a strategy to make this happen. It is also a good idea to actively monitor the megatrends around us and build networks with others.
---
Development efforts and cooperation
Timo Anttikoski, Managing Director of the Riikinvoima waste-to-energy plant, is grateful for the process support provided by plant suppliers in the region of Varkaus, such as Andritz and Sumimoto SHI FW Energia, who also have experience in supplying similar plants around the world. They have also built a large network of skilled subcontractors to manufacture and install structures and equipment for plants.
Riikinvoima also works in cooperation with the Savonia University of Applied Sciences and the Savo Vocational College, and also belongs to Energy Cluster North Savo.
"We are involved in some of the regional projects of these schools and in various other development projects in the area. We also take part in the national activities of waste and energy companies through our memberships of KIVO Finland and Finnish Energy," says Anttikoski.
A wind power project by Metsähallitus and a solar power project by Keski-Savon jätehuolto, among others, are currently on the table in North Savo. Plans for a biogas production plant are also under development.
---
Text: Minna Akiola
Photos: Riikinvoima