Simo Valakari: A good leader has one skill above all others
22.3.2022
How can a team of diverse players be motivated to work towards a common goal? Simo Valakari, who coaches KuPS in Veikkausliiga, shares his toughest challenges as a coach and how he transfers team values from presentation slides to practice.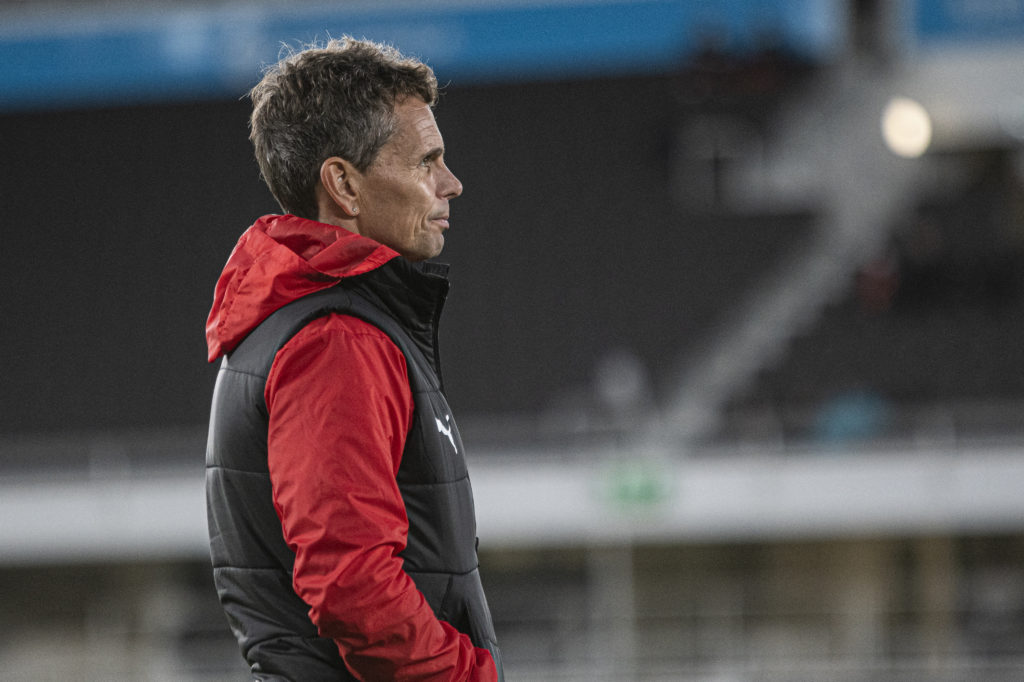 Today's coaches do not need to have answers to everything
Prior to becoming a coach, Valakari played football for years in three different countries. According to him, coaching principles have changed dramatically over his career.
"Coaching in the 90s was quite authoritarian with a top-down approach. Players weren't really allowed to or didn't know how to question anything. Whereas now we always need to be able to justify our decisions. We also consciously look for solutions together with the players", says Valakari.
The job of a coach these days is made easier by a coaching team made up of professionals specialized in different areas. Coaches should be able to admit that they simply do not know everything about everything.
"The young coach's ego couldn't stand the idea of not knowing the answer to something. Having gained more experience, it's a relief to sometimes put your hands up and ask for the opinions of those who actually play out there on the field."
Focus on strengths instead of mistakes
Valakari describes his aim in coaching as a "collective avalanche" where players learn to believe in themselves and notice their personal development through a focus on strengths and praise. As a result, the whole team looks better. Instead of mistakes, players are taught to see the cause and effect of things.
"As a coach, it's my job to make sure the players reach their maximum potential. This requires a fair, safe environment", says Valakari.
"It doesn't take much effort to list the values of your firm or team on PowerPoint slides, but ultimately it's what you do on a daily basis that determines what your culture is like."
Good coaches put people before football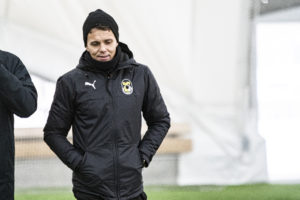 A leader naturally needs to be a solid expert in their field, but Valakari believes that people skills are even more important. One of the coaching skills is to be able to sense the style that works for a specific team.
"Whether you're managing a business or a team, the key is to understand that you're working with human relationships. It's highly fortunate that the people I coach are talented football players, but above all they're people who are affected by life outside the pitch", says Valakari.
A good coach is also curious and interested in different perspectives. Valakari develops his work by following leading names, not only in various sports, but also in art and business.
"I always try to find out why some people are particularly good at what they do. I read a lot of interviews of successful people working in different fields and see how top managers cope with the media interrogation after a defeat. I then think about what I could learn from them."
"If I met my former coaches now, I'd apologize"
Players' emotions can sometimes get heated in leading sports, both on the field and in the dressing room. According to Valakari, a conflict in a game is ultimately the easiest to resolve.
"The game will reveal the truth. Cause and effect can be seen on video afterwards. Disagreements in civilian life are more challenging, and outside help may sometimes be needed to settle them", says Valakari.
He says that he now understands his former coaches better. There can be big egos in the dressing room that sometimes clash. Coaches are also forced to bring disappoint to players from time to time.
"The toughest job as a coach is to decide time and time again, which 11 players on the team will get to play in a game. Keeping the rest satisfied is a demanding job, and doesn't always succeed."
Common goals are set in daily life
When Valakari starts working with a new team, he wants to first build mutual trust out in the field.
"Football, the game itself, is at the heart of everything we do. That's where the cooperation starts. It's only after the players' belief and self-confidence have been boosted and the common goals in the game have been clarified that we introduce traditional sauna evenings or other team-building methods outside the game."
Despite believing in conversational coaching, there are certain things that Valakari is not willing to compromise on. They are part of the daily work ethic of the team.
"You come to practice on time and always give it your best, regardless of whether you feel like it or not. This produces a culture that pushes players to also expect certain things from each other."
Text: Elina Kallasaari
Photos: Juha Leskinen