Bittium has earned international acclaim for its products
29.5.2018
Bittium specializes in the development of reliable and secure communications and connectivity solutions.  Bittium Biosignals, the company's subsidiary based in Kuopio, complements the company's range of services in healthcare technology.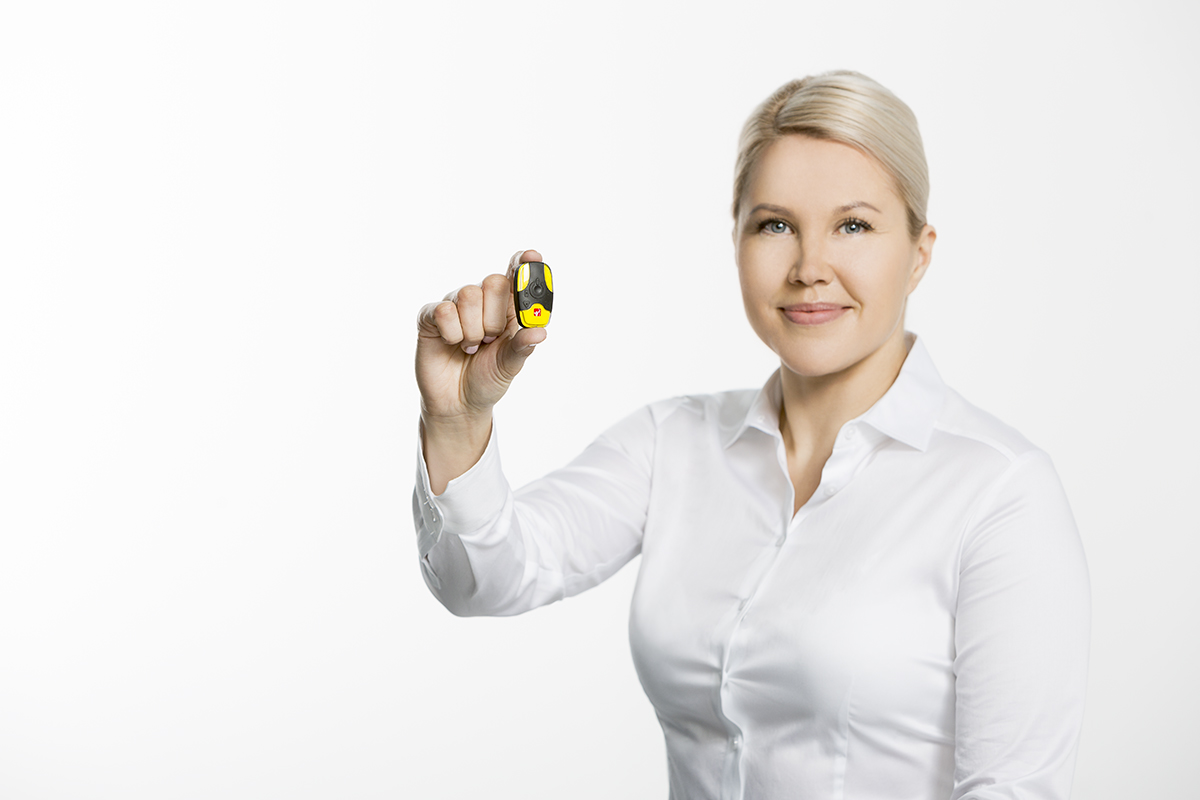 In 2016 Bittium, a Nasdaq Helsinki listed company, announced the acquisition of the Kuopio based Mega Electronics Ltd now operating under the name Bittium Biosignals. The previous owner and CEO of Mega Electronics Ltd Arto Remes is currently in charge of the subsidiary's operations in Kuopio. He says that he first started to develop EMG medical technology measuring human physiological signals already during his academic years in the beginning of the 1980's under the name Mega Electronics Ltd established at the Kuopio University Department of Physics.
– We have come a long way to where we are today. Development of EMG medical technology was followed by investment in wireless bluetooth technology, cardiac technology, brain status EEG and arrhythmia detection technology in the 2000's.
Biosignal devices have found their way into top research centres worldwide. A major landmark in the history of Mega Electronics was a breakthrough in Germany about three years ago.  A renowned professor of neurophysiology decided to suspend purchase of products from a German medical technology company and chose Mega Electronics instead.
– We were the first in their research project, and globally, to successfully create a control and measurement unit of a real-time brain stimulator, says Remes.
Roots of medical technology in Kuopio
According to Remes, global success was required to dispel some persistent local doubts whether a company can manufacture state-of-the-art devices for detection of cardiac arrhythmia and brain monitoring or other equipment measuring human physiological signals in Kuopio.
– We have been positively recognized overseas, but there were times when we had to overcome doubts at home.
Today Kuopio Bittium employs a highly educated team of experts with excellent results in the design of sustainable solutions serving the field of medical technology. Moreover, the company collaborates closely with the Kuopio University Hospital and the University of Eastern Finland.
– Expertise must grow roots somewhere. We are witnessing the growth of global centres of excellence that spread roots, i.e. special skills, around them and generate industrial activity. Perhaps we can be seen as such a root in Kuopio that might generate similar knowhow, says Remes.
Besides Kuopio, Bittium operates in Oulu, Kajaani, Espoo, Tampere and Dallas, and employs a number of workers also in Seattle, London, Washington and Singapore. However, the company provides indirect employment to many others, including subcontractors.
The company has landed a deal of tens of thousands of cardiac monitoring devices to the USA, an achievement described by Remes as great as, if not greater, than that of Nokia. According to him, establishment of fresh industrial activity depends on the capability to spread these kind of roots in Finland.
All Bittium products are manufactured in Finland. Some components are imported but the plastic parts, manufacture, assembly, design and product development are made in Finland. Keeping production in Finland to the benefit of the Finnish society instead of cheap production in China is one of the values highly appreciated by Remes.
The company's US business partner visiting Kuopio was impressed by the dynamic high-standard production facility and assured of its capacity to serve their purchase needs.
Bittium is currently recruiting staff in connection with the order of the cardiac monitoring devices guaranteeing an even better capacity to serve its customers in the future.
Lisätietoja: www.bittium.com
Text: Minna Akiola