Why Kuopio Goes Slush?
3.12.2019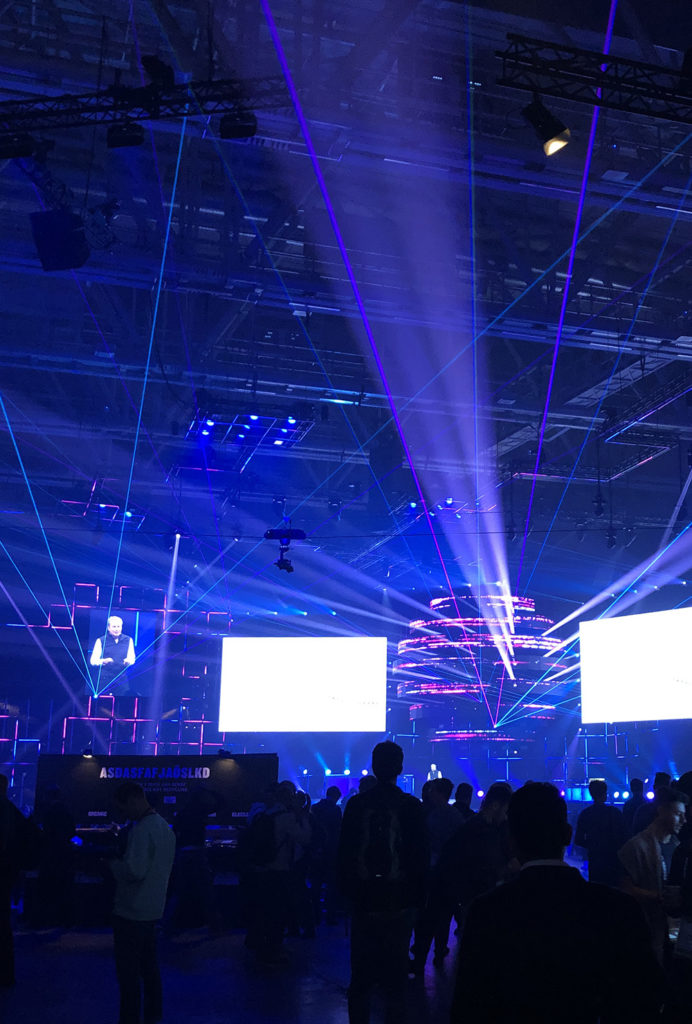 Slush is one of the largest startup events in the world. The event-turned-phenomenon gathers entrepreneurs, investors, corporates and public organizations to Helsinki in the middle of the darkest time in Finland before the snow starts to bring some brightness to the landscape. November is typically full of cold, dark days with a choice of rain or slush falling from the sky.  So why do 25,000 people go to Slush? 1,500 investors? 2,500 startups? WHY? Why do they all see Finland as a good place to gather after the colors of autumn have faded and before the brilliance of winter starts to glisten? That I can't answer for sure, but I have an idea why we as the City of Kuopio and our region's companies should be there. Read on for a few minutes so I can try to explain that to you.
To concrete reasons not just visions. To me, Slush is a place where I can meet with companies based in Helsinki. It's easy to meet during that week, and they're eager to learn what we offer at Slush and what our companies are up to. Secondly, I usually meet investors to present what we have blooming in Kuopio and what kind of opportunities they have to invest in our innovative startups. They truly want to meet us and find a time to meet. We just have to be very active contacting them well before the event via LinkedIn, Matchmaking tools or even by phone. This year I met Finnish Venture Capital funds, Nordic funds and many Nordic Business Angels. Estonian investors were especially interested to meet with their hands-on attitude and interest in, for example, health tech from Finland.
Matchmaking at Slush is hard work
Matchmaking is difficult and requires a lot of work and tactics with a good amount of luck build in, but still almost everyone who goes there gets a few important meetings that help their cases go further. Just an example: two hours before Slush, I met one of the companies from our region and asked how their investor meetings had gone so far. Their answer was surprising that they hadn't met any, but had one booked an hour before the end of Slush. That investor was their target. I got a WhatsApp message from them afterwards and BOOM – that investor is going to present investing in them to their partners. You only need to find that one good one and it's maybe your last meeting at the event!
It's not only investors, but also potential customers. Put effort into meeting prospects who always like to build new business opportunities. Many companies have stands and side events, where I was also very actively networking. Since I am a new business development enthusiast who wants to build broad diversified networks, learn from collaboration between startups and develop new business for the benefit of the Finnish society, meeting and networking with people is key.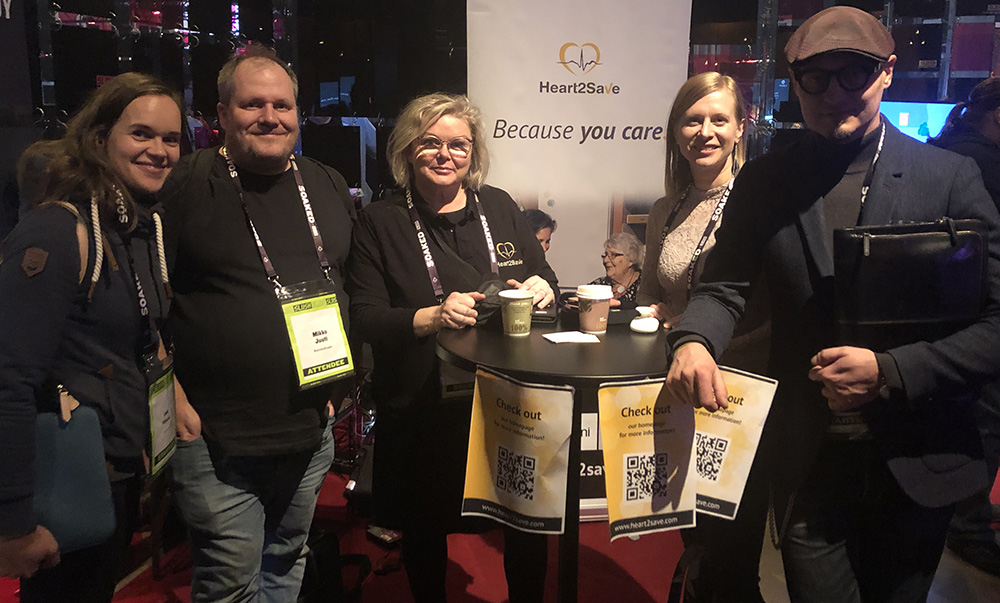 On the second day of Slush, the stand of the Kuopio-based startup Heart2Save was buzzing. "Slush is a wonderful meeting place for startups and investors. Heart2Save participated Slush with a team of four and each hand was needed – the interest in the product was huge", says Helena Jäntti, CEO of Heart2Save. Ravistamo, a Kuopio-based startup commercializing technology for tracking nutrition for the elderly, was in Slush for the second time. "The key to successful Slush visits has definitely been good preparation, and in particular the use of the matchmaking tool. Once again, Slush has given us a boost of enthusiasm on this startup entrepreneur roller coaster", says Kaisa Kähkönen, Chairman of the Board of Ravistamo.
Kuopio goes Slush

To help our region's companies during the Slush week, last year we launched a concept called "Kuopio goes Slush". We arrange a side event in Helsinki to bring together everyone from our region who go to Slush to meet and network with Helsinki based companies, investors and friends of Kuopio. The idea of the pre-event is to support the networking of Kuopio based businesses with Slush participants and build a good drive for startups the day before Slush. This year we had more than 80 people and more than 20 startups from Kuopio at the event in Maria01. We had short speeches from VP Lauri Oksanen from Nokia Bell Labs and Madhukar Bose, the Deputy Head of Healthcare UK. It was impressive to hear how they build big things with 5G, NHS etc. These big global players were interested in the Kuopio region and our offering, such as digital health tech and cloud-based logistics tools just to name few.
"It was really great to see how much enthusiasm the North Savo Startup Fund has received", says Managing Partner Heidi Ahonen from the North Savo Startup Fund. "Kuopio Goes Slush turned out to be a great opportunity to network with startups, investors and future collaboration partners. There is clearly need for an early-stage investor in the region, and we at Nostetta Ventures are doing our best to be able to start investing next spring."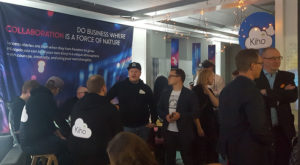 One of the partners in the Kuopio Goes Slush event was Kiho, a company which has just landed on the US market. "Kiho wanted to participate in the Kuopio goes Slush because we feel it is important to highlight the business opportunities in the Kuopio area. It is an honor for us to be a Kuopio-based company and we are happy to take that message to the world", says Tatu Laine from Kiho.
So, why not?
My answer to Why Kuopio goes Slush is simple… WHY NOT? If we want to develop our region's business, raise new investments, find new talent, create growth, what should we do? None of these comes by sitting in the office, but from going to where customers, investors, and networks are and meeting and discussing new opportunities. Like Fox Mulder from The X-Files said: "The truth is out there". The key words are "out there" not "in here". We need to go out and meet, build, invite companies to collaborate. Waiting for something to happen or making plans for something to happen doesn't actually make it happen. Something concrete comes out from doing something concrete, and learning while doing it. That's WHY! Transform from thinking to doing. Like Steve Jobs said, "There are thinkers and there are doers", and we are the doers!
Check our coming events at BusinessKuopio website Kuopio goes and join the growth!
Mikko Juuti
Project Manager
BusinessKuopio / Invest & Grow in Kuopio Region