Carlson's highly successful journey from factory hardware store to versatile house of brands
17.9.2018
One of Finland's oldest retail stores, Carlson will celebrate its 160th anniversary next year. The company's operations started in Juankoski with Juantehdas, the country's first iron works, looking for a sales representative in Kuopio.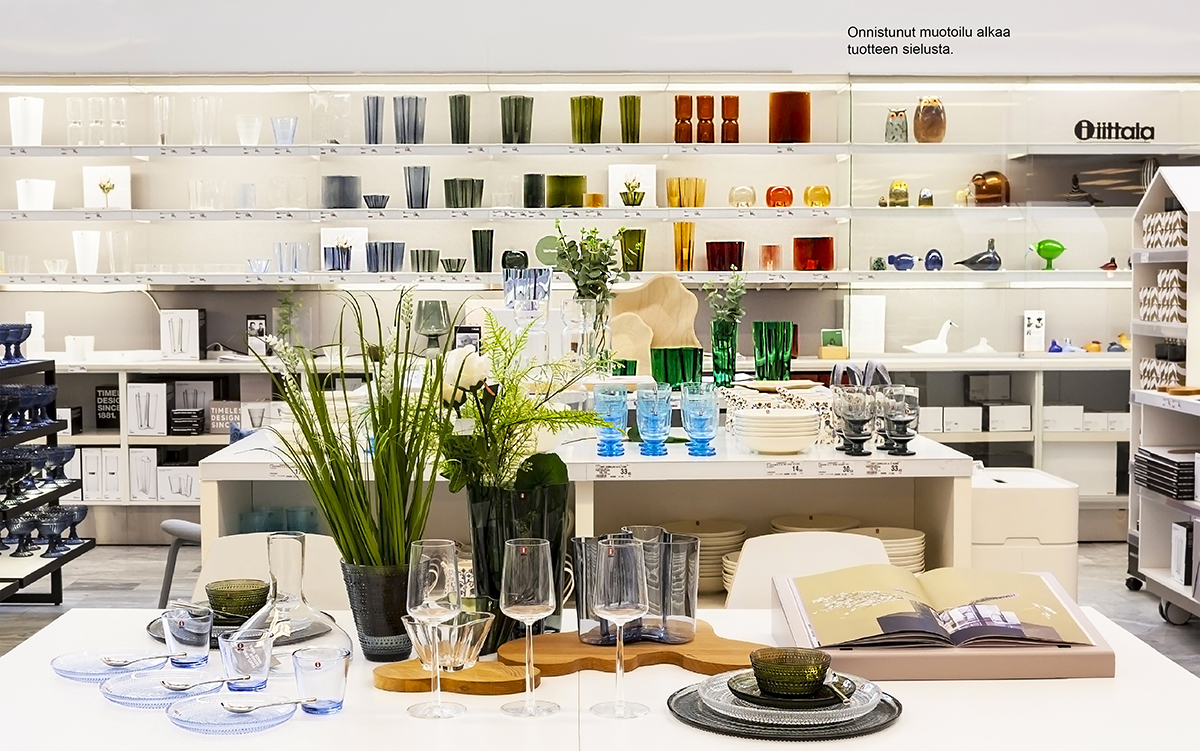 During its history Carlson has had to tackle far greater challenges than most other retailers, namely economic depression, civil war, Finland's independence and the turmoil of two World Wars.
– 160 years is a long time! During those years the company has gone through both good and really bad times, says Kyösti Karhunen, Carlson's CEO since 2008.
Carlson was bought by Kalle Halonen, father of the currents owners Pekka and Liisa Halonen in 1964, a year that marked the beginning of intense development and growth of the company. Having expanded its business to the entire Finnish Lake District during the years, Carlson has now set its focus on the metropolitan area.
– Positive experience from the online shop launched last year has encouraged us to expand by also opening new outlets even beyond our current geography, Karhunen explains.
Listening to customers and humility at work
Faithful customers, long-term collaboration partners and, first and foremost, the company's employees are to thank for the company's success, says Karhunen. The company has customers and employees in several generations.
– It is a great asset obliging us to continue improving our performance. Nothing can be taken for granted, says Karhunen.
Listening to customers and humility at work are the key factors to success, according to Karhunen. The company's history has witnessed many changes in customer needs. The significant change in the population age structure alone has created new customer needs, for example mobile phones and computers designed for the elderly. Today's informed customers also require enhanced professional skills from the sales personnel.
– With the word humble I mean humility at work. However, humility must be accompanied by solid trust in one's own business and by excellent messaging skills. We need courage to promote new ideas.
House of Brands
Increased globalization has had a strong impact on Carlson's practices, too. Savo region has become a part of global business environment where global rules apply.
– Today, retail sales have undergone an enormous transformation from what they were 10 years ago. Feedback from and communication with customers, for example, have changed and increased with the introduction of the electronic world.
Karhunen classifies Carlson as a house of brands. The product portfolio comprises large domestic and international brands such as Iittala, Turo, Desigual and Guess.
– We import fashion products together with our sister company Veljekset Halonen. In addition, we have our own home accessory brand called Create Home. Related services such as interior decoration are also in high demand.
Karhunen's recommendation to other companies is to take careful notice of the needs of customers and partners and to deal with them yourself.
– The key to success is mainly the ability to find solutions to the needs of different actors. You should have the courage to offer your own solutions.
Text: Minna Akiola