Oplatek is headed for the next growth spurt
17.12.2019
A designer and manufacturer of optics and optical fiber solutions, Oplatek Group made it through hardship and expanded into foreign markets.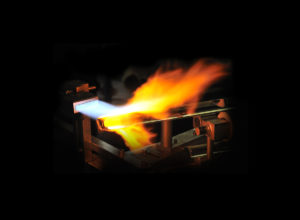 Oplatek has a long history covering several generations. The company's roots date back to the 1970's when two young optics enthusiasts decided to establish Opla Ltd in Espoo. The company started manufacturing optics and glass blowing until they decided to split the business. Martti Kutvonen was drawn back to his family roots in Leppävirta in the Savo region and he established Oplatek Ltd focusing on glass moulding. Pentti Latopelto continued glassblowing in Espoo under the name Finnish Special Glass Ltd.
Kutvonen had to combat both economic depression and health problems at the end of the 1990's. He sold Oplatek to Jori Weiss, who set about developing the business. A gradual period of recovery was followed by increased growth. Inspired by the IT bubble in the beginning of the 21st century the company invested into another large fiber drawing tower to complement the one purchased earlier.
At the same time, fiber drawing was transferred to a company of its own, Dataglass, while Oplatek continued with optics. The company turned out, however, to be too small an actor to succeed in fiber drawing globally, and the two companies Dataglass and Oplatek merged again in 2008. The ownership of the company was rearranged in collaboration with a local equity fund, and a holding company Oplatek Group was established. That was when Jyrki Huttunen, the company's CEO ever since, joined the team.
– The idea was that we would acquire other companies to complement the group. However, nothing suitable was found. The economic burden of running a group, unnecessarily so, became too heavy and led to a new merger between the Group and Oplatek. Although the company was no longer a cluster, the word 'group' remained in the company's name, Huttunen explains.
Oplatek, too, had to face the turbulence of the economic depression of 2008, but in recent years, the company has experienced continuous business growth and, according to Huttunen, last year was the best ever for the company by all performance indicators.
Establishment at home before internationalization
Oplatek manufactures specialty optical fibers for, among others, a range of measurement devices and high-power lasers. The fibers are used in specialty lighting systems as well. Oplatek's product portfolio includes optomechanics, different coatings such as filters and thin film coatings, as well as moulded glass components, for example, for airport runway lights.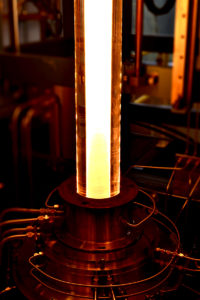 – Light is an excellent tool for measuring thousands of different properties in different applications and sectors, Huttunen says.
According to Huttunen, no other company in Finland has a similar product portfolio, which has helped establish a strong foundation at home. Many globally active Finnish companies also prefer to buy from a domestic actor capable of offering products with internationally comparable price and quality.
– A good way of getting global is to do things right at home and show what one is made of. That provides a sound foundation to move forward into the international markets, Huttunen states.
Currently, exports count for 40 percent of the company's revenue, and as much as over 90 percent of products delivered to Finnish companies also end up outside Finland.
During recent years, Oplatek has increased capacity by investing in machinery and staff to create a sound foundation for the next growth spurt. The company, however, is not out to make a fast profit. According to Huttunen, development of business in the sector is slow – a relationship of trust must first be built with the client.
Huttunen continues that the success of a business is spurred by genuine zeal. Positive drive and passionate approach combined with the ability to deliver world class performance are the key elements of success.
– It goes without saying that there is quite a set of circumstances that must be right. Some companies have all the prerequisites to be successful, and yet, they fail. And others seem to create success with much less. I believe that the zeal to achieve something makes all the difference.
Text: Minna Akiola