Immigration coordinator supports employees
18.12.2019
Tiina Valtonen has started as the new immigration coordinator of the city of Kuopio. Her duties include supporting international labour migration and connecting employees and international talents already living in Kuopio area.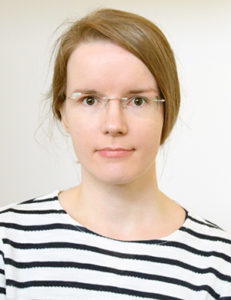 Immigration coordinator helps local companies to find skilled international workers in Finland and abroad. She coordinates the immigration program of the city of Kuopio so that there's help available for the needs of those moving to Kuopio area as well as their families. You can contact Tiina for example on matters relating to free time hobbies, spouse employment or children's education.
The coordinator has a wide network of actors in her use so you get the help of many professionals. Let's make Kuopio international together!
More information: Immigration coordinator, tiina.valtonen(at)kuopio.fi, tel. +358 44 718 3078