Enfo builds balance between humans and technology
3.2.2022
Having grown from the roots of Kuopio-based Tietosavo, Enfo is an IT house with its finger on the pulse of technological development, without forgetting the human dimension.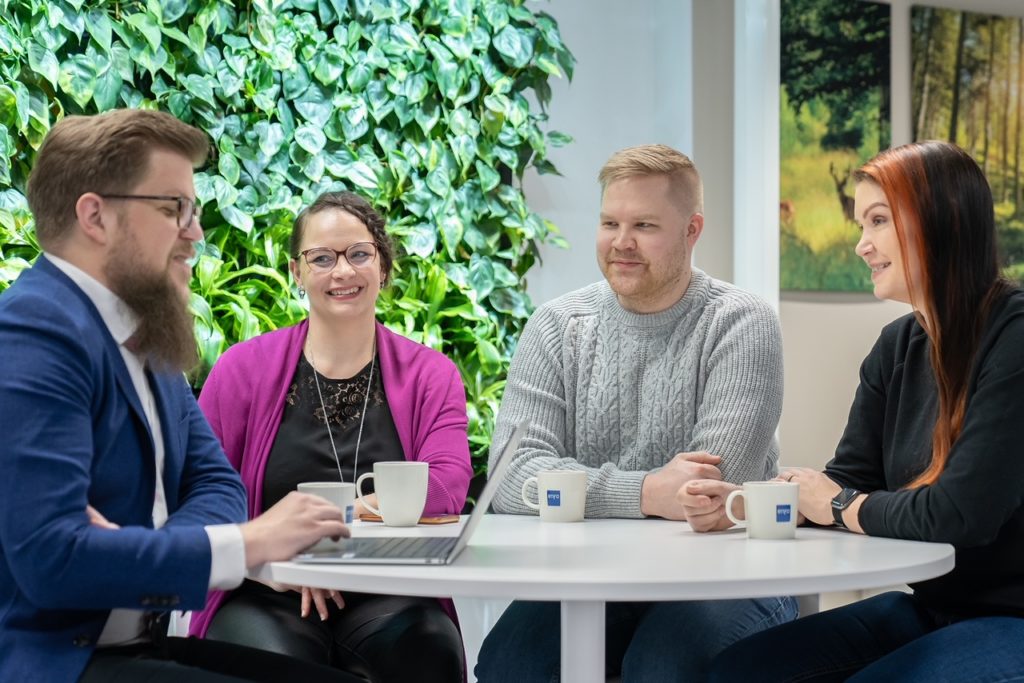 In the mid-1960s, a few companies from Kuopio joined forces and bought a shared mainframe computer, which was so expensive that none of them could have afforded it on their own. Back then, data processing needs were linked especially to financial management processes. This was the starting point for Tietosavo Oy, a company that also went on to train professionals in automatic data processing in the Kuopio region.
Over the years, new service areas were added, the most significant of which were customer data and invoicing systems. Tietosavo changed its name to Enfo in 2001. The company also started printing invoices for its customers to send. For a long time, Enfo was one of the biggest paper printing service providers in Finland.
"These are the roots we continue to draw from even to this day – although we look completely different from back then", says Senior Vice President of End User Services Minna Nousiainen.
Exceptionally long history
In the 2000s Enfo began to expand into a national IT service company in Finland and, with the help of corporate acquisitions, it also expanded across the Nordic region. Today, Enfo has a total of 10 offices in Finland and Sweden. The Kuopio office is the third largest in terms of the number of personnel.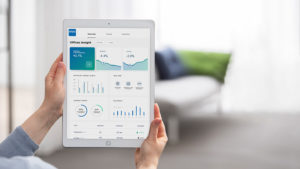 Enfo has two main service areas: consulting services and managed services. Consulting focuses on integration in addition to data and analytics. Enfo also provides consultation with specific, selected key applications for its customers.
"Our managed services for companies include the creation and management of IT environments and their support services. In that respect, we are firmly following in the footsteps of Tietosavo", says Nousiainen.
For an IT company, Enfo has an exceptionally long history of nearly 60 years. According to Nousiainen, this history also lends the company a certain degree of stability and credibility. It is not a first-timer when it comes to many things.
Unprecedented speed of technological development
Nousiainen feels that it is the customers who change and develop Enfo the most. Enfo does not want to be an IT company that develops services on its own and thinks it knows what's best for the customers, but instead it involves its customers in service development. What works for one, often works for others as well. The outputs of the development are utilized widely across Enfo's customer base.
"The IT industry is under continuous technological turbulence. The current technological development guarantees that our business is in a constant state of change and the speed of this development is unprecedented. Social structures and education simply cannot keep up."
The situation was somewhat similar in the 1960s when Tietosavo was established. It became apparent at the time that there were no professionals or education paths available, and the experts at Tietosavo set out to train new talent.
People will still be needed in the future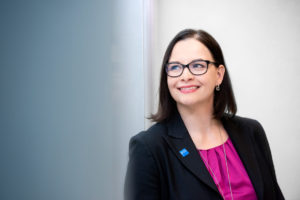 Nousiainen is concerned whether the users of IT services can keep up with the change. In her opinion, people should not be forgotten even if robots and technology are replacing them in many respects. The work done by people and its value will never disappear entirely. We just need to find the balance between technology and humans. She believes that a company relying solely on technology cannot cope in the long run, but people will still be needed in the future.
Technology can help a company enter the market, but growing in the market and staying in the game will require services from person to person. Technology cannot provide this, although these days practically every company is an IT company, because the role of technology is so big.
"A starting business needs a solid business idea and there should be a demand for it, but going forward, industry boundaries will start to blur – which is a good thing. Your opportunities and perspectives will expand if you openly look at how some other industry does things. You cannot keep up with the pace of development if you start fighting the change", says Nousiainen to sum up.
---
Kuopio attracts new IT students
Minna Nousiainen, Senior Vice President of End User Services at Enfo, is grateful that Kuopio offers a wide range of education in the field of IT. She hopes that this range will also remain and grow. Enfo is involved in developing regional operations, for example through the Digital Committee of the Chamber of Commerce. The committee focuses on the availability and content of ICT education in the region and the supply of labour.
Nousiainen sees Kuopio as an attractive area for new students and believes that the city also attracts employees from other places. There are many positive things about the region, such as its nature and the low dwelling density, which also improve the quality of life outside work.
The people at Enfo have noticed that the workforce from Savo is highly committed – the Kuopio office has had extremely high retention rates. Nousiainen is pleased that skilled labour is also available in the city.
---
Text: Minna Akiola
Photos: Enfo