Explore the Developing Urban Areas
1.3.2022
Areas around the centre of Kuopio are bustling and growing. What are the top three most interesting developing urban areas? There is something for everyone to discover here, regardless of your interests and preferences. Have you already checked out these places?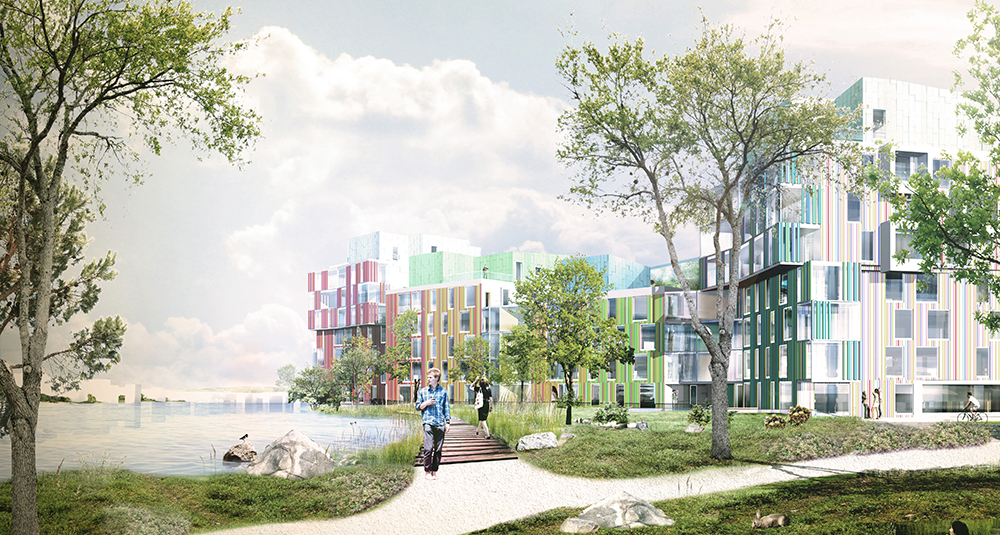 Savilahti is becoming the home of ideas and individuals in the middle of nature by a lake, right next to the centre of Kuopio. With a campus of three levels of education, Kuopio University Hospital KUH and a large hub of businesses, the area will be an exceptional site for leading expertise, inspiring cooperation and new innovations.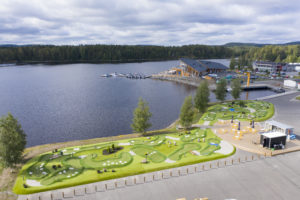 Bellanranta, the former factory area in Siikaranta, has turned into an oasis of experiences: a paradise for anyone looking for recreation, exercise and adventure. Whether you come with your family, friends or colleagues, you will want to take your time enjoying the range of activities in the beautiful lakeside landscape of Kallavesi. Kuopion Saana also pampers all your senses with its sauna, spa, restaurant and meeting rooms.
Tahko and its stunning natural areas has been developed with sustainable travel as the top priority. The aim is to achieve the Sustainable Travel Finland label by the year 2024. Here, the wellbeing of nature and visitor enjoyment go hand in hand. You are welcome to the magical landscape of Tahko, whether you are a winter sports enthusiast, cyclist, hiker, golfer or attending a major event!
"Outrageous" promise of growth
High-growth entrepreneurship is free of hassle in Kuopio. Both the helpful people and the encouraging atmosphere give wings to strong growth.
"Everyone here knows each other. There's always someone who can help you find the right networks and business premises. We put a lot of effort into communal activities," says Managing Director of Kuopio Region Chamber of Commerce Kaija Savolainen.
"Kuopio provides an excellent setting for entrepreneurship! There are educational institutions and research activities, national parks and sport and cultural services. The city appeals to a wide range of individuals and families; it's a great place to live for everyone."
Tahko Ski Lift Pitch – the next Slush
Companies with their sights set on growth and internationalization may want to head out to Tahko in April. This casual startup event is like nothing you have seen before, with pitches made in a real ski lift, after first preparing them, naturally in "ski academy".
The next Tahko Ski Lift Pitch will take place from 6–7 April 2022.