Smart City –cooperation, business opportunities in the Arctic and residents´ participation
23.4.2018
The Arctic is expected to provide interesting opportunities for business in the future. A delegation from Kuopio´s sister city in Norway, Bodø, with the mayor Ida Maria Pinnerød, visited Kuopio to get to know businesses in Kuopio and to discuss future cooperation with the city administration and local entrepreneurs.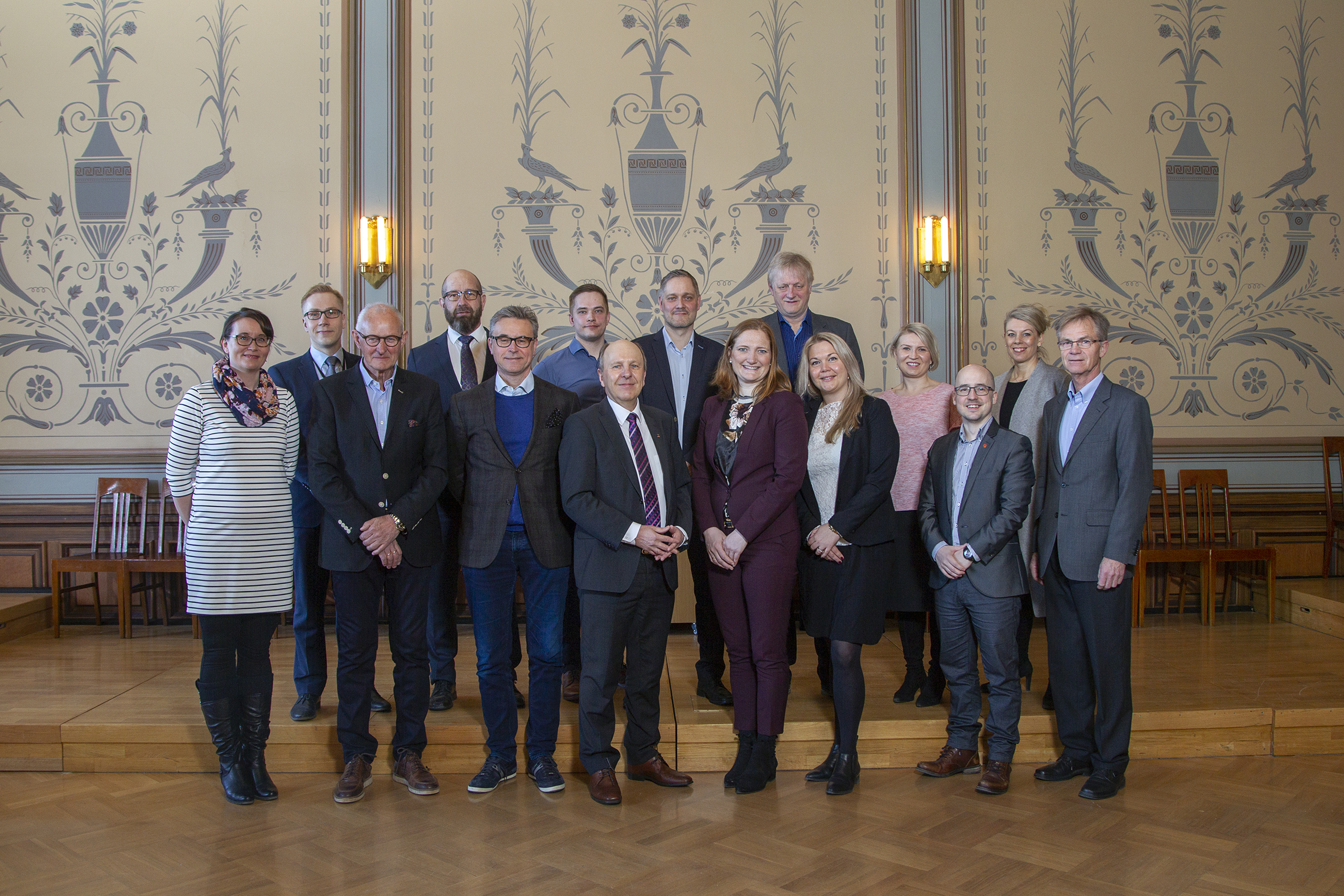 Bodø was chosen as the most appealing city of Norway in 2016, the same year Bodø celebrated the city´s 200th anniversary. Bodø lies in the Northern part of Norway, on the northern side of the Arctic circle, near the popular travel destination Lofoten. Bodø is the second largest city in Northern Norway; a lively, modern and growing university city with 50 000 inhabitants on the rapidly developing Arctic region.
Kuopio works with BRUS, a development company run by 35 businesses in the Bodø region. This year marks 70 years of sister-city cooperation between Kuopio and Bodø. Major fields of cooperation in the future include residents´ participation, and themes considering Smart city technologies and Arctic region cooperation.
World is looking to Kuopio
Sister-city cooperation of Kuopio is part of everyday international activities aimed at providing solid benefits for both residents and businesses in Kuopio. Cooperation in culture, tourism and education improves the services available for residents. Bodø will have a strong role concerning music and culture in Norway, so cooperation in these fields is expected to deepen in the coming years.
Businesses in the Kuopio region will benefit as sister-city cooperation gives them a chance to discover new markets and meet potential business partners. As both Kuopio and Bodø are committed to improve the conditions of industries and services in their regions, business cooperation was chosen as the main theme of the visit taken place between 10th and 12th of April. The visit program emphasized introducing the Bodø delegation to a variety of businesses established in the Kuopio region.
Kuopio is drawing lots of international attention, as a result of the innovation hub, specialized in security, welfare and health technologies, among other fields, concentrated in the city. International visitors come to Kuopio frequently to see the know-how of local entrepreneurs and companies, and also of Kuopio university hospital  KUH, Finnish Medicines Agency Fimea, Crisis management centre Finland CMC and Emergency services college, and other educational facilities in the region.
Opening new markets for businesses of the Kuopio region
Kuopio has been working diligently for years to open up new opportunities for international expansion for the businesses in the Kuopio region, utilizing the sister-city cooperation as a framework. For example the mayors of Kuopio have led many corporate delegations to Shanghai Pudong. Opportunities in Russia have also been scouted via Kuopio´s Russian sister-city Pskov.
As Kuopio accelerates building the new Savilahti project, Bodø is concentrating on a similar undertaking, named the Smart Bodø. Savilahti is the most significant urban development project and a strategic top-priority project for the city of Kuopio. Savilahti aims to develop a cutting-edge, comfortable and healthy area for residents, students, workers and researchers; 34 000 people altogether. Bodø is building a new residential area, "Smart arctic city", to replace an air base relocated from the city.
Constructing new, smart and sustainable residential areas is something that connects Kuopio and Bodø, not only regarding innovations, but also in bringing residents into participating in decision-making. Bodø has especially invested in bringing youth into city planning with a special budget.
The visit created a clear connection between the two sister-cities. It was agreed, that in the future the two cities will be exchanging information and cooperating more closely. For business contacts this was the first opening from Kuopio to Bodø. The presentations of industries and the Businessbreakfast created direct connects between Kuopio and Bodø, which will hopefully prove helpful in expanding market outreach in the Arctic region.