Strong production expertise made VA-Varuste the largest in its niche in Europe
8.6.2022
VA-Varuste started out making tents and protective covers for cars and car seats, and today, it is the largest manufacturer of boat textiles in Europe. The company's success has been driven by efficient production and strong textile expertise from Kuopio.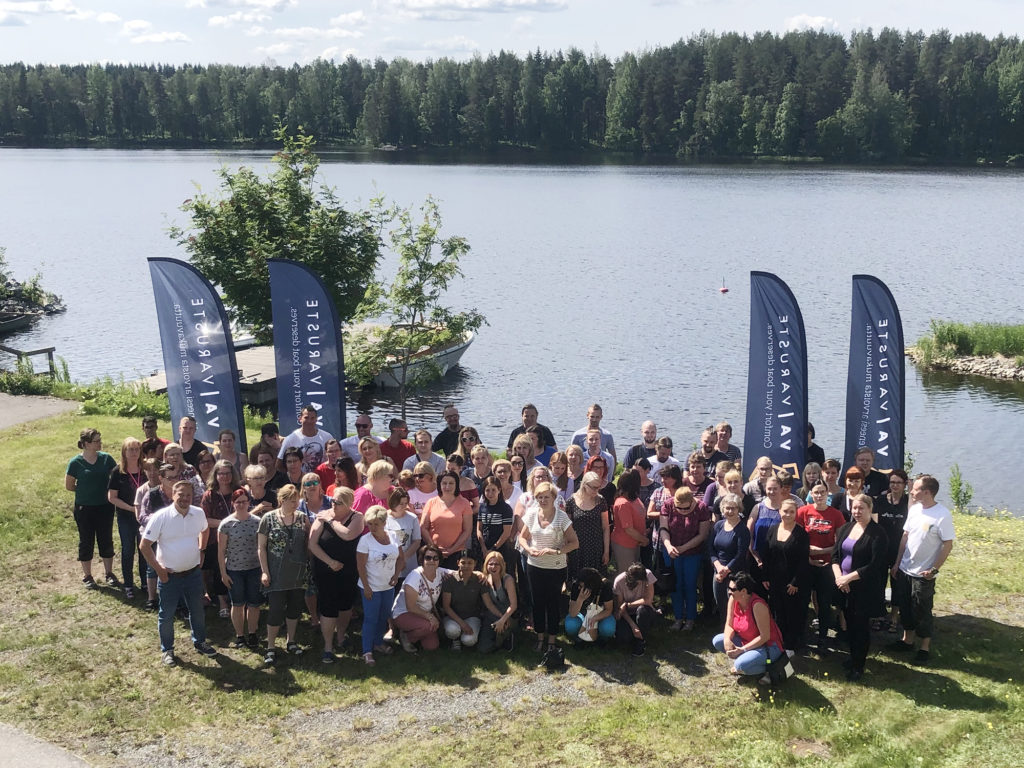 VA-Varuste started out more than 50 years ago making tents and protective covers for cars and car seats. The production of its main product today – boat textiles – began in the 1970s. The parents of the current owners, Ville and Mikko Vainikainen, bought the company in 1989.
Back then, half of the products were boat canopies and half were windscreen covers and other products for cars. After the 1990s depression, the boat business started to develop and expand to what it is now. The selection now includes only a few caravan, car and cover products in addition to boat products.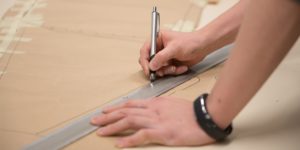 "My father had a strong background in the textile industry in Kuopio and possessed strong production expertise. This gave us a competitive edge above other players in the industry. Throughout our history, one of our crucial competitive advantages has been that we have always had talented designers in the house. We have invested heavily in this," says Managing Director Ville Vainikainen.
Today, recruiting talent in the production side is more challenging than in the early 2000s, when the dismissals of PTA and Turo brought a number of professionals with a long career in the textile industry to the company. Vainikainen is happy that talented employees can still be found.
VA-Varuste believes in a gentle management culture
The boat business took off, but the market shrank dramatically around the Great Recession in 2008. The Vainikainens decided at the time that the company cannot achieve growth through domestic sales alone and they launched an internationalization project with support from Business Finland.
At the same time, the boat industry in Poland was growing and some of the major Nordic customers of VA-Varuste were starting to move there. It was chosen as the location of a subsidiary, and VA-Varuste Poland Sp. was established in 2014. The company currently has a turnover of almost 7 million euros in Kuopio and almost 10 million in Poland. Over the last few years, it has undergone a dramatic growth spurt.
"Our second subsidiary in Portugal launched its operations last year, after a business opportunity opened up for us when major customers moved there. Our idea has been to remain close to our major customers and try to reach a wider market base through them," says Vainikainen.
According to Vainikainen, finding good key contacts in the target countries is essential. VA-Varuste has also succeeded in introducing the Nordic management culture to the offices in Poland. The gentle approach has worked, despite the local companies often being based on more of an authoritarian culture. The staff has been happy and staff turnover has been low, which is uncommon in Poland.
Finnish boat industry has opened doors to the world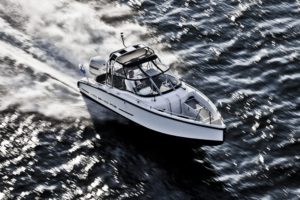 Internationalization has also been helped by the fact that VA-Varuste has gained a strong foothold in domestic boats. Due to this, potential foreign customers have already been familiar with the name of the company. Vainikainen mentions that the Finnish boat industry has been international for a long time and this has also opened doors to VA-Varuste.
The company's biggest customer is Brunswick Corporation. Other major customers include Bella-Veneet from Kuopio, Inhan Tehtaat, Axopar Boats and Saxdor Yachts. Through the Polish subsidiary, VA-Varuste has also become a subcontractor for Bénéteau Group, which is currently the largest boat manufacturer in the world.
The company has deliberately chosen a fairly narrow segment as its path to growth: boat canopies and cushions. The formula has paid off – the company is currently the largest manufacturer of boat textiles in Europe.
COVID-19 has posed a positive challenge for the company, as it has had to rush to keep up with market growth by trying to increase its capacity. More negative challenges over the last two years have been caused by the longer supply chains and the lower availability of raw materials. For example, fabrics have to be ordered more than six months in advance.
"You just have to jingle the crystal ball and try to predict what we might need then," says Vainikainen with a laugh.
Both in good times and challenging times, he believes in the guiding principle that a company needs to have courage – it cannot cower in the corner. You have to go out into the world and be proud of your talent. You also need to be able to listen to customers' needs and accommodate them in your activities.
Text: Minna Akiola