Galena's strong quality system enables its international growth
1.3.2023
Founded as a spin-off from the University of Eastern Finland, Galena Pharma Oy has managed to find its own clients and niche in the growing pharma market and has successfully developed competitive production facilities. This has required solid expertise and hard work – and a bit of luck as well.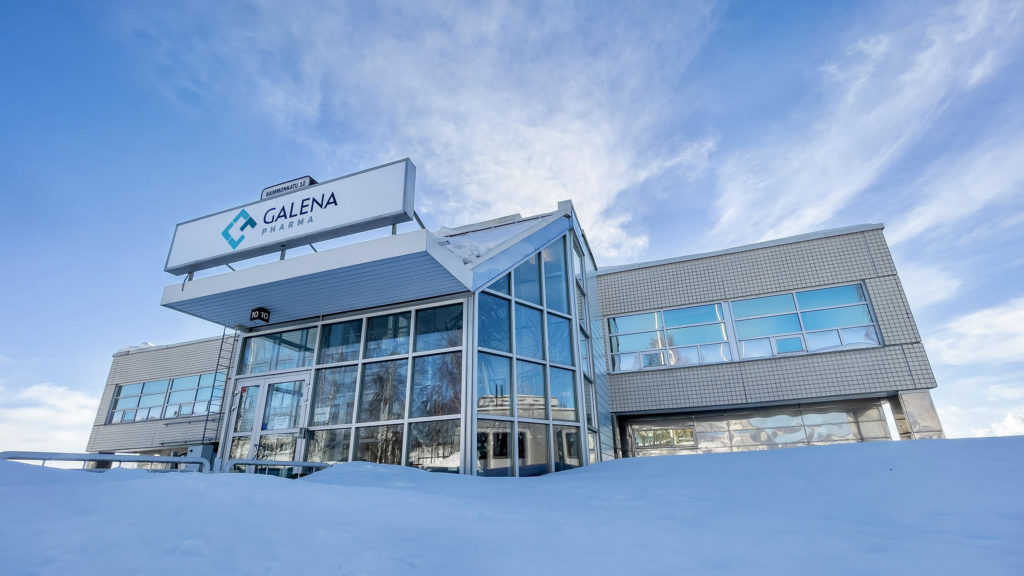 After various stages, Galena became a family-owned company when Atte Kukkonen and Heidi Taipale acquired it back in 2011. The experienced entrepreneur couple has developed the company over the years and invested in production and new facilities. In 2021, Intera Partners came a partner in the company, and work began to systematically reform Galena and build a framework for its international growth.
"We are known as a company that is honest and skilled and always does its best. This creates a good foundation for growth," says Sales Director of Galena Janne Mäkelä.
The company now sells its products in 28 countries. It is currently actively seeking new clients outside Finland. The target areas are the EU, the Middle East and certain Asian countries. Several negotiations with various commercial companies are in progress.
This international growth is managed from Kuopio. That is the location of Galena's manufacturing, product development, quality and registration units and the solid core of the company's expertise. The fact that Kuopio is home to a university with programmes in pharmacy has been helpful in networking and finding new talent. The numerous health tech companies in the area have also made networking easier and attracted talent in the field to the region.
Galena is willing to take risks
Some of Galena's key sources of growth are self-care products and particularly medical devices that are sold in pharmacies. These are products developed and manufactured by Galena, which are offered to marketing agencies for marketing purposes. They include, for example, zinc tablets, wound sprays, ointments for treating burns, cold gels and cough mixtures.
"There are a lot of old products on the market, and we have the capacity to modernize and improve them with minor changes," says Mäkelä.
Galena also manufactures products for its clients and further develops products based on its clients' ideas. Developing a new product and starting the development process carries a certain risk, but risks are something that Galena has always been willing to take and move projects forward, even though registrations and launches take time, especially outside Europe.
Quality certificates steer Galena's operations
Galena is a pharmaceutical company whose operations are based on the quality certificates it has been awarded. A strong quality management system is what has helped the company go international. In 2022, it was one of the first companies in Finland and in Europe to receive EU MDR certification.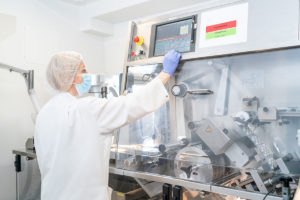 "Focusing on implementing the Medical Devices Regulation was a strategic decision on our part. Receiving MDR certification in 2022 was a milestone in the history of the company and a strong signal that our expertise in product development, quality and registration is at a high level by European standards. This was truly a great achievement for our quality team and gave us reason to celebrate! We are now well prepared for the future and this enables our international growth," says Mäkelä happily.
The company does not have a strong hierarchy, but everyone sits around the same coffee table and, thanks to his technical experience, Managing Director Atte Kukkonen is well versed in what goes on in production. The team is dedicated and puts their heart into their work.
"This requires all parts of the organization to work together. The production of pharmaceuticals is a challenging task, and it's good to have people around who have been in the industry for a long time and have come across all kinds of situations," says Mäkelä.
Approach the market with an open mind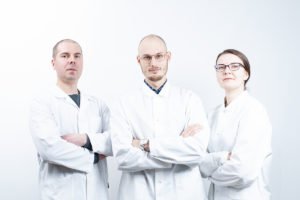 Having experience in export trade with several countries over his career, Mäkelä has a few pointers for companies heading out into the world: you should think about your strengths, set out with an open mind and believe in what you do. It does not matter if you are not quite clear on your goal at first, it will become clearer along the way, he promises.
"I myself like to get moving already slightly before everything is ready. It's a good idea to release prototypes into the market that are fairly good already and the develop operations based on the feedback you receive. Once you've been doing this for some time, you have a pretty good concept in your hands and good products to offer for sale," says Mäkelä.
---
Strong networks across the Kuopio region
Galena has built strong networks with other companies in the same industry across the Kuopio region. Sales Director Janne Mäkelä describes Kuopio as a developing region with a lot of expertise in the pharmaceutical industry. The region is also home to big companies that are growing fast and help attract labour to the area.
"Kuopio provides good opportunities for growth," says Mäkelä to sum up.
---
Text: Minna Akiola
Photos: Galena Pharma Oy