Taiga Concept has a strong faith in their product
11.3.2019
The timing of Taiga Concept's launch of sound-absorbing modular space systems could not have been better, what with the product's increasing global demand.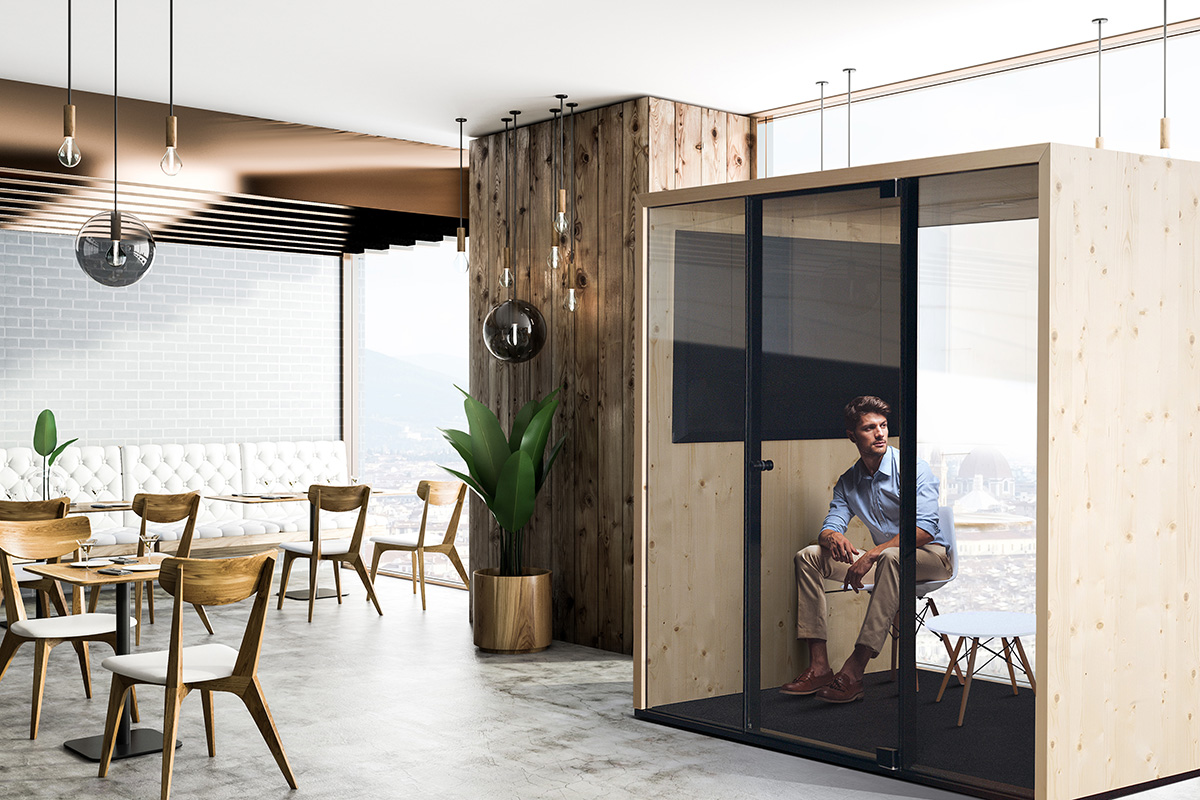 The Finnish Public Broadcasting Company Yle, Abloy Oy, Savings Bank Säästöpankki, Insurance and Investment Group Localtapiola, Toyota, Microsoft Oy… Taiga Concept's reference portfolio is impressive. The company was established in 2015 by Tapani Laukkanen and Pekka Eskelinen, both from Kuopio, originally as an office furniture design company. The decision to focus on sound-absorbing space solutions triggered a full-speed international expansion for the company.
Taiga Concept's modular sound-absorbing space systems are scalable from one square metre all the way to seven square metres and they can be used, for example, for meetings or as phone booths. Design is the product's key attraction. The brand exudes Nordic and Finnish design and derives inspiration from the nature and forests.
Maarit Sinikangas, the company's CEO, says that hosting foreign collaboration partners in Kuopio is a great pleasure.
– We introduce nature into office environments and our partners are able to see with their own eyes the origin of our products. It is a blessing to be able to live in the middle of that nature.
Taiga Concept's core idea is simplicity. Consisting of limited number of parts, the product looks simple and is also easy to assemble. Moreover, the product is pleasant to use and effectively suppress bouncing airwaves.
At first, the products were manufactured of solid wood but as cracks are likely to occur in solid wood, the company's product development team decided to replace it with wooden veneer.
A flying start in international markets
Taiga Concept is getting international in Asia. In addition, growth has been recorded in the European markets and the company's prospects in the USA look bright.
– We are enjoying a tremendous growth rate in the international markets. One year ago I joined the company with my brother and we decided to get international. Having worked in international environments throughout my career has facilitated my work here, Sinikangas explains.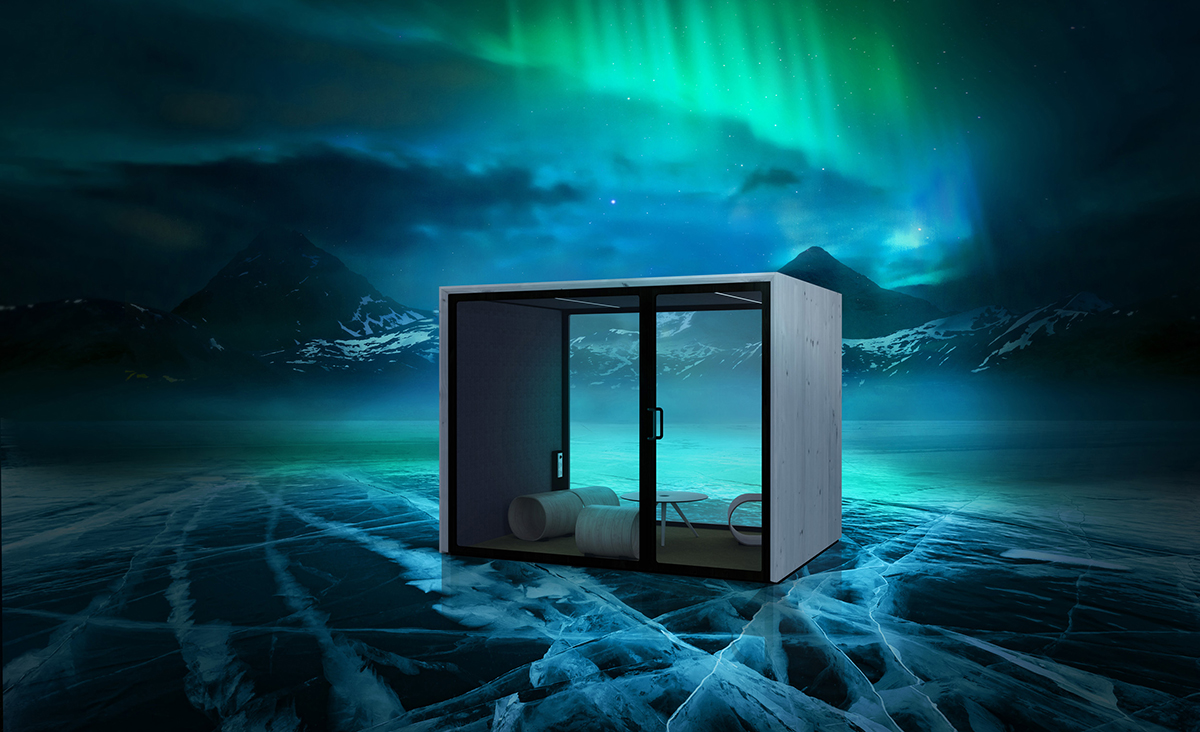 Successful recruiting was one of the key factors accelerating Taiga Concep't global growth. Chinese Yueyuan Yu was hired to handle sales and to set up a sales distribution network in Asia. Yu is a graduate of both the Savonia University of Applied Sciences and the University of Eastern Finland.
Investments have also played an important role in opening international channels. According to Sinikangas, the company managed to generate a little over one million in capital through two funding rounds.
– It should be recognized that funding is the key to the accelerated growth of a small business, and it stands to reason to use expert advice in the process. Growing global is a costly venture.
Highlights in startup spirit
When asked about the highlights in Taiga Concept's history Sinikangas smiles and says that there is an active and positive startup spirit in the company: one day there is a climax, the next day a crisis.
– No doubt sitting at the same negotiation table and developing collaboration with the big actors has been the highlight for our company. The full confidence we have in our product and expertise enables us to cooperate even with big actors.
Sufficient availability of resources coupled with building of manufacturing processes and sales distribution networks are the challenges faced by the company. Different certification processes in Asia are also time-consuming. Components used in electrical products in Asia must conform to specific standards and all products must be tested. That involves a lot of work.
– I assume that all startups face the same problems. Our growth rate is nothing short of astonishing and we are busy delivering. There are many things to master but we are still a small team.
Sinikangas encourages companies aiming to expand globally to get familiar with companies in the same sector that have already gained a foothold in the overseas markets. According to her, successful international expansion involves a multitude of factors to be considered.
– Acting alone takes a lot of resources. It is a good idea to boldly seek the advice of somebody who has already gone through the process of getting global.
Text: Minna Akiola (translation in English Tultra)