Passion for life and drive for collaboration
23.3.2022
We are so excited to be part of the Tahko Ski Lift Pitch event, which is a special way to experience the unique spirit of Kuopio.
Kuopio is an internationally respected university city of wellbeing and health expertise with diverse business life and career development opportunities. This combines a constantly evolving operating environment with diverse training and research expertise. Future success is based on competence and the ability to innovate and create something new. Work and leisure intertwine and support each another, giving you the opportunity to build a life that works for you in both respects. The spirit can be experienced in Savilahti while Business Kuopio guides experts, start-ups and growth companies on their way to success.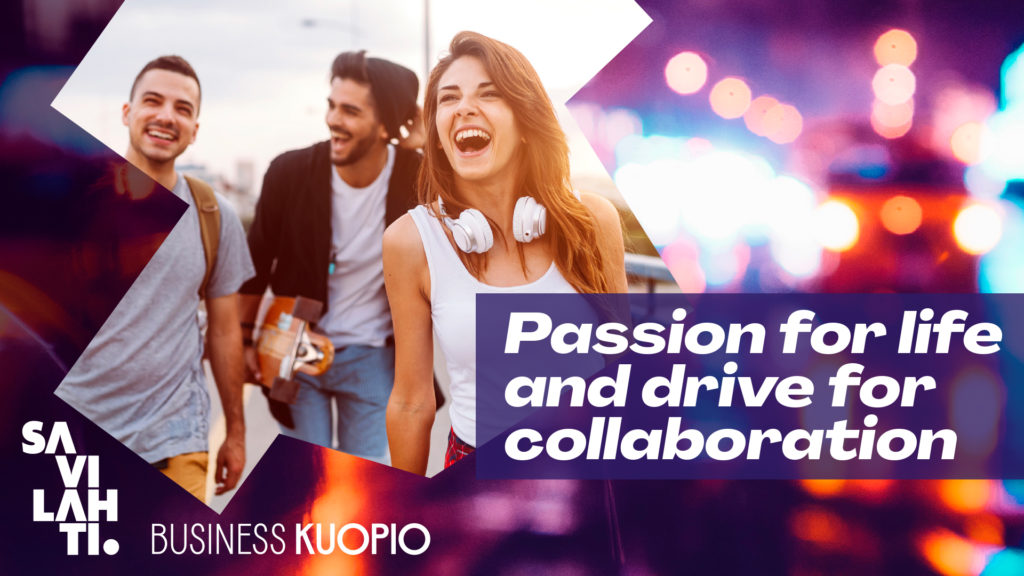 Savilahti provides a platform for growth, development, experimentation and inspiring living by a beautiful lake, responds to our future needs for living, working and communicating.
The area combines living, studying, working and leisure in a unique way. It is a place where you can live right next to your job and study opportunities and cherry-pick the pieces you need to build a good, balanced life for yourself.
Savilahti gives businesses access to a bunch of networks with companies in different industries, the research sector and schools. It links the campuses of three levels of education – The University of Eastern Finland, Savonia University of Applied Sciences and Savo vocational College (Sakky), also Kuopio University Hospital and the 200 companies are operating in the area.
This buzzing area is home to international companies that are leaders in their fields, and some of the more than a thousand international students in the city also live in the area. Companies give students opportunities to take part in inspiring work trials or even find a job. On the other hand, the companies benefit from having access to a fresh talent graduating from the educational institutions.
Not mentioning the opportunity to see beyond the obvious. There is always room for innovation and cross-sectional co-operation. We can easily say that Savilahti is a next-generation urban environment.
We believe that people want to belong to the multidisciplinary, colourful community of Savilahti. The area provides excellent synergy opportunities, and knowledge only attracts more knowledge. Savilahti features just the right mix of contrasts from business buzz to lakeside nature and from student parties to high culture.
Shared use and flexibility are featured in all construction in Savilahti. The area has an abundance of positive curiosity and a fresh way of doing things, combined with rock solid expertise and research. Above all, it is an area whose story is co-written by residents and operators together.
Kuopio, and Savilahti within it, is a city with a strong passion for life and true drive for collaboration.
Kirsi Soininen, Marketing Director, City of Kuopio &
Antti Niskanen, Project Director, City of Kuopio, Savilahti project
---
Tahko Ski Lift Pitch event 6.-7.4.2022
Eastern Finland's the most unique business and networking event offers an energising experience for all business minded people! The pitch event itself (organized since 2017) was so successful that it transformed what was originally a small group of people working within the Kuopio Region Chamber of Commerce into what is now the larger SLP Growth Community which consists of business professionals, investors, academic institutions, and civic leaders from Finland and beyond. Growth Community's main event Tahko Ski Lift Pitch is held yearly in Tahko Ski Resort.
City of Kuopio; Business Kuopio and Savilahti are Strategic Partners of SLP Growth Community.