Business Arena Helsinki – Real estate of mind
3.6.2022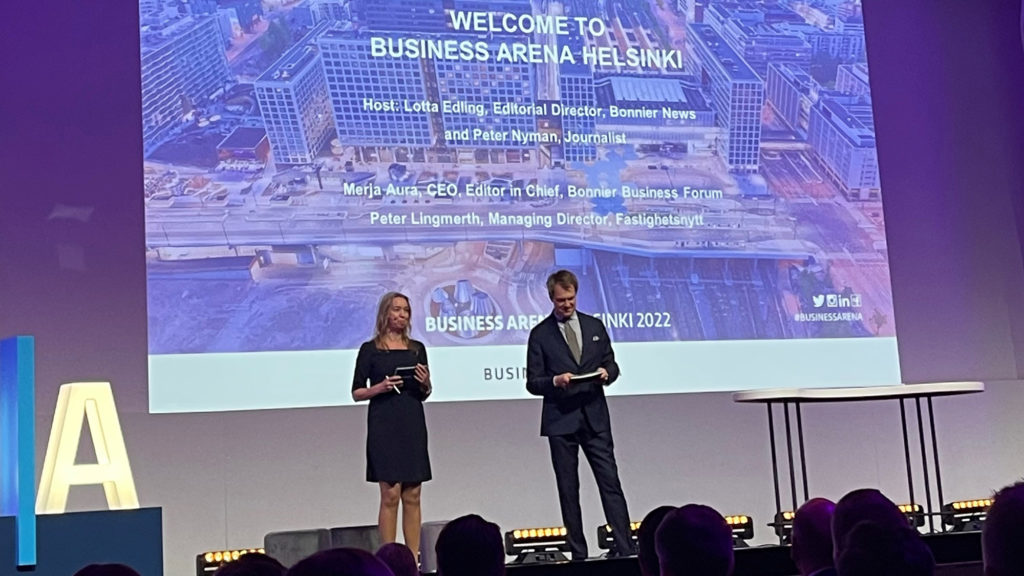 Business Arena is the leading real estate event in the Nordic countries. It is organized by Fastighetsnytt in cooperation with Bonnier Business Forum. The first time it was organized in Helsinki in 2019 and it was a success. It is said to be the number one real estate fair in Finland. This year the event gathered around 400 attendees including investors, top real estate professionals, politicians and local authorities. The programme was full of great speakers with interesting topics and there was plenty of time for networking and creating new business opportunities.
Invest in the Kuopio Region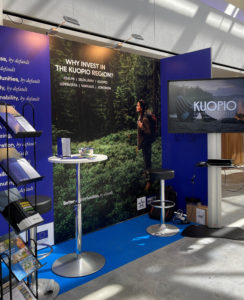 It all started in Munich, Germany where we attended the EXPO REAL fair and met Jonas Ekstrand from Business Arena. We visited the Helsinki Stand and asked their opinions on the event and the feedback was very positive. We saw a chance to create something shared under our common new brand Invest in the Kuopio Region and a possibility to showcase our region as a very prospective investment location among the ones in the capital area.
All the municipalities within our project have real estate opportunities to offer and unanimously we decided to attend the fair together this year. The real estate themes from our region were city development, tourism, data centers and circular economy.
Pandemic, war, climate change and Helsinki first
The programme was hosted by journalist Peter Nyman and Lotta Edling, editorial director from Bonnier news and was full of prominent topics on the current trends in real estate. It was interesting to hear what international investors think about the Finnish market and how the war, pandemic and climate change effect on the business. The international investors speaking were from Union Investment Real Estate, Blackstone Real Estate and DWS Group. Unfortunately, the main message was that most investors are only interested in the capital area, maximum two hours from Helsinki. On the side note, it was mentioned that there are investors who have different strategies and can invest in growing university cities around Finland.
International investors have considered the commercial real estate market in Finland as quite attractive for few years now. Lately also the Swedish investors have shown an active interest in the Finnish real estate market, as well as German and Anglo-Saxon investors.
The real estate business is one of the biggest contributors to global warming, 40% of all global carbon emissions. It is a must for this business to take a step towards green values. A great example of that was YLVA with the strategy of doing their own part in slowing down climate change by choosing their investment locations smartly and communication openly about its operations. Pandemic had its effects on the market too, especially on the business premises. People are customed to work from home now and it has been hard to get them back to the office. Real estate market has now focused on the changing the offices and building new ones to fit better for the companies' employees needs and making it that desirable that people would be willing to commute to work instead of staying at home. More services, cosy environment, sustainability, and ease of mind are on the focus to reboot the office life.
The current situation between Ukraine and Russia came up in the statements as well. It raises awareness on the business especially with the building costs getting higher. There is also a shadow over Finland being next to Russia, unawareness and unpredictability are the terms used to describe the future.
Meetings and networking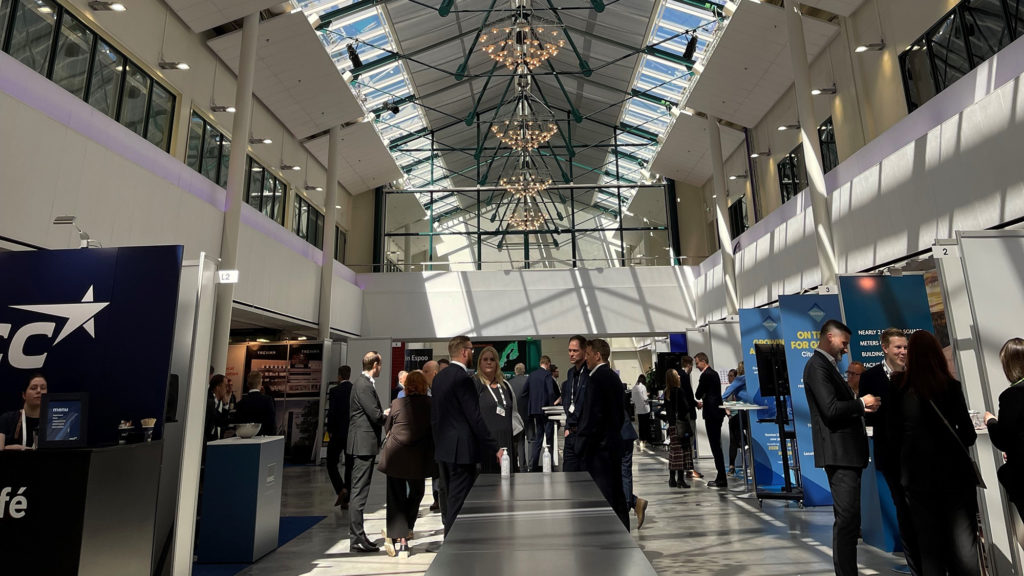 The event was held in Messukeskus and everything was well organized. The place was nicely put together and our stand definitely stood out. There was an interesting company next to our stand called CHAOS, they conduct location analysis efficiently with AI powred forecasts to understand the investment opportunities for residential and commercial assets. This meeting lead to follow up meeting.
Interesting company was also Ecorum, they are a team of property professionals who advice their clients in property transactions and business premises projects. They also have an excellent track record in real estate sales and acquisitions. The company has wide networks and are also able to help with investor search and might be useful in future projects in our region.
There was a meeting with Datcha which is a leading provider of commercial real estate intelligence. It provides comprehensive, accurate and timely data, analytics and insights on transactions, ownership, occupiers, footfall, lease data, and more.
The last meeting was with Trevian asset management Oy which is a Finnish real estate and asset management company. They practice long term sustainable real estate asset management as a local strategic partner. They offer their services not only for investors but also for municipalities.
New contacts for future developments
The feedback from our group of attendees; Terho Savolainen, Director of economic development City of Iisalmi, Esa Salmiheimo General manager Leppäkerrtu Oy, Joonas Tyrväinen Business Advisor Navitas Business Services and Arttu Ruismäki Senior Advisor Grandlund Oy was positive. Everyone said that the event was very Helsinki focused and that it was relatively small yet well organised with interesting programme and right amount of time for networking.
Most of the contacts were with big building companies and consultants such ad NCC, Skanska and JLL. There were not direct contacts for the specific fields that were represented from our region yet everyone was left with some follow up meetings and new contacts for future developments. It was a successful first time presenting our region together under our new brand and shared vision.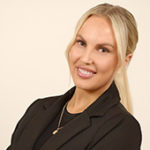 Iina Kilpeläinen
Regional Coordinator
City of Kuopio, Business Development Services
Invest & Expand Pohjois-Savo
iina.kilpelainen@kuopio.fi
+358 44 718 2035